What is a face serum made of? Ingredients review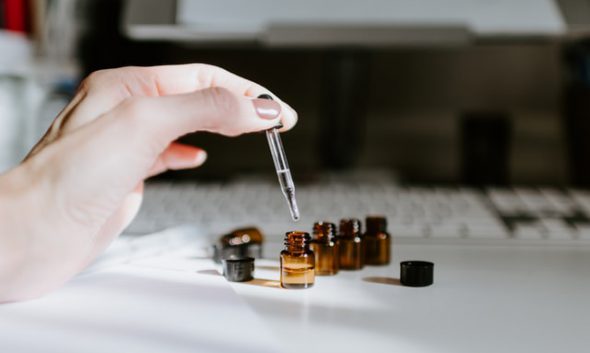 The fact that the use of face serum is a good decision is pretty obvious. However, hardly anyone knows what ingredients the good serum should actually contain. It is time for a brief review of cosmetics and a few tips.
Which face serum should you choose? What should it contain? Will serum with a shortlist of ingredients will be better than the one with dozens of substances? Which formula will be best for the hyperpigmentations problem? Which product to choose for mature skin when you want to eliminate wrinkles? The answers to those and more questions, you will find below as we will be discussing face serum and its use.
Face serum – the cosmetic that you need
What is serum? It's a cosmetic that we begin to appreciate only recently. It is a perfect complementation of daily skincare and it can help you achieve the results similar to those of professional beauty salons, only in the comfort of your own home. It's all thanks to the highly concentrated and rich beautifying formula that improves your skin appearance.
Face serum is a comprehensive subject. The components of the formula determine the action of the serum and for which skin type it can be used.
What can face serum contain?
The content of serum is no mystery. You should look at the INCI of the products and look for the ingredients that are best for you. Here's a brief list of the most popular ingredients that you can meet in the composition of the serum.
Retinol – also known as vitamin A. Known for its rejuvenating properties, but should be used carefully because it makes skin more susceptible to the sun. It is great for mature skin because it speeds up dead skin cells exfoliation, stimulates renewal processes, and supports natural skin rejuvenation.
Vitamin C – in the composition of the serum under the name of ascorbic acid. It is a vitamin that us necessary for the skin because it not only nourishes but also beautifies. Among it's most popular properties is brightening so it is great for skin with hyperpigmentations. Vitamin C used on regular basis restores even skin tone and makes skin gain radiant appearance.
Vitamin E – known to many as the vitamin of youth because its use for skincare on regular basis ensures beautiful and youthful appearance. It is very strong antioxidant that protects skin against harmful impact of free radicals and so prevents premature skin aging.
Hyaluronic acid – the strongest amongst humectants which is also present in our skin. It is worth to replenish its deficits in skin because then the water is better stored in the skin so you can avoid dryness and irritation while gaining elasticity boost.
Coenzyme Q10 – also known as ubiquinone, is yet another humectant that is natural for skin care because it prevents skin damages and premature aging signs such as wrinkles.
Plant extracts – here you have plenty of possibilities because extracts can be obtained from herbs, flowers, fruits, or vegetables. The most popular is Damask rose extract (rejuvenation), white tea (revitalizing), aloe (calming), or rosemary (stimulating).
Oils – a good face serum can also contain oils that are cold-pressed and unrefined. Oils are emollients that prevent water loss and retain delivered nutrients deep inside the skin. The most popular oils that you can find in serum are, e.g. argan oil, sweet almond oil, raspberry seed oil, rose oil, or avocado oil.