Ghasel Maltese Honey Body Cream. Professional treatment for dry and sensitive skin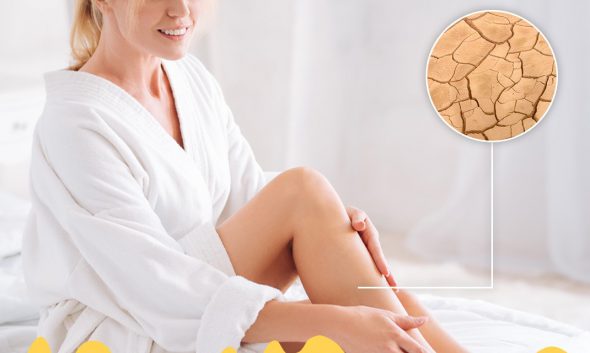 Dry, rough skin, irritation, sunburn… No worries! Ghasel Maltese Body Cream will bring relief and hydration to your skin. Honey, avocado oil, and shea butter support regenerating skin, giving it 24-hour hydration every day.
Discover how the way Ghasel Maltese Honey Body Cream works
Cosmetics from Ghasel honey line are a definition of modern, natural skin care. The formula of this day and night cream is perfect for every skin type and age group, working well in winter and summer, too. It will protect your skin and provide it with essential ingredients.
Maltese Honey Body Cream combines the advantages of thick body butter and lightweight balm. It's non-greasy and the skin absorbs it quickly.
Vitamin C, contained in thyme honey, stimulates collagen and elastin production, improving the skin's elasticity. The addition of vitamin E inhibits skin aging and eliminates its signs: flabbiness, loss of firmness, and constant dryness.
The power of plant ingredients
Plant components: calendula, marshmallow plant, and horse chestnut improve the overall condition of the skin, soothe irritation and inflammation. They also reduce blemishes and imperfections, soothing the skin after hair removal, sun exposure, and cosmetic treatments.
Calendula is a source of many valuable substances, helpful in eliminating dry skin, inflammation and after-shaving bumps. It also soothes and heals rough and dehydrated skin of the body.
Marshmallow is rich in antioxidants and rebuilds the hydrolipidic layer of the epidermis. It has an anti-inflammatory and softening effect, inhibiting hyaluronic acid degradation. Perfect for allergy sufferers and people with sensitive skin.
Horse chestnut improves microcirculation, oxygenating the skin cells and supporting the fight against cellulite and orange peel. It brings relief to tired skin, reduces the appearance of fresh scars, and brightens newly-formed stretch marks.
Is Ghasel Maltese Honey Body Cream for me?
It's a product that adapts to the needs of every skin type and age group, safe for sensitive, allergic and irritation-prone skin. Maltese Honey Body Cream will wrap your body with an invisible layer of protection, preventing water escape. What's more, it fights roughness of the skin and helps even the driest skin, supporting the epidermal renewal and natural regenerating processes.
More information: ghasel.mt