How and where to apply highlighter?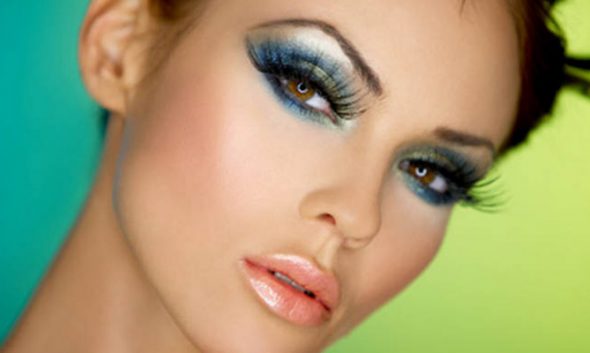 Highlighter is yet another cosmetic we need for our make-up. It'll help contouring our face, eyes look optically bigger and, what is more, it'll add some freshness to our skin, and will make us look natural and beautiful. Let's find out how and where apply highlighter for the best look.
Lately highlighter became a multifunction cosmetic. Professional make-up artists use it instead of eye shadows, but also to slim down facial features or to magnify lips. Furthermore, highlighter seems to settle in the vanity cases of girls, who just started their adventure with make-up. All you need to do is know those few rules of applying highlighter to achieve young and beautiful look.
In most cases we associate highlighter with loose sparkling cosmetic, however, in the world of cosmetics there are many more types of them. Highlighter might be in a form of make-up base, which will cover all the imperfections of our skin and add radiant look. It can also be in a form of highlighting mousse with delicate texture that makes it so easy to apply. Apart from those highlighting properties may also have foundation and concealer. Applied correctly can give us younger look and hide all the imperfections.
How and where to apply highlighter?
Depending on cosmetic's texture we can use fingers, small sponge or brush. All make-up artists agreed that highlighter should be applied on those areas of the face which we intend to magnify. Those would be: cheekbones, forehead, middle chin, brow-ridge and cupid's bow (area above your lips). Small amount of cosmetic along one move of the brush is all you need to highlight your face attributes.
Face contouring
We should start face contouring with right cosmetics. Highlighter as well as the concealer to cover all imperfections, should be fitted for our face's colouration. You don't have to apply thick layer of the product to look nice, one move of the concealer or brush is enough. Very important is to mix the products. To do that use two applicators: smaller for distribution of the cosmetic around nose, lips and eyes and a bigger one for cheeks, forehead and neck.