Thin and weak eyelashes? Causes and methods of care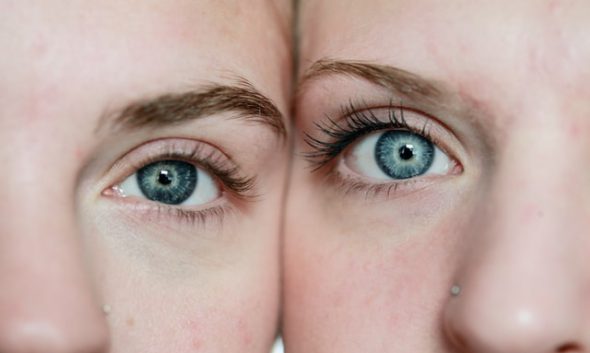 Eyelash problems may not be the most important issues we face. But they still give many women sleepless nights. How to prevent weakness, brittleness and loss of eyelashes? The fundamental step is to go for a delicate care and a good eyelash serum.
Many people forget about it (or there is no awareness at all) that eyelashes are the smaller versions of our hair. If the condition of their bulbs weakens, they may fall out, lose their elasticity or grow more slowly. What to do to restore their beauty and health? There are many ways, but it's worth starting with a deeper understanding of the problem.
What weakens eyelashes?
The appearance of our eyelashes depends on many factors – including environmental pollution, toxins, and the solar radiation. These tiny hairs can become weaker as a result of diseases, taking medications or even hormonal changes, e.g. during pregnancy. Unfortunately, we have no influence on many of these factors.
However, there is a group of activities that we do not have to perform at all, and which also negatively affect the condition of our eyelashes. Most often eyelashes weaken due to:
applying eyelash extensions,
incorrect use of an eyelash curler,
the use of out-of-date mascaras,
forgetting about makeup removal or doing it incorrectly.
How to regenerate eyelashes?
The first thing we should do is to reduce all harmful factors (if there's a possibility). No more eyelash extensions, waterproof mascaras, eyelash tinting and eyelash curler – it's time to provide weak eyelashes with ideal conditions for regeneration.
The second step is conscious care, that is supplying the necessary nutrients to the eyelashes, rebuilding damaged lashes and strengthening the bulbs. A well-composed eyelash serum will be useful, which will be an alternative to less effective methods, such as applying petroleum jelly or oils to the lashes. Natural oils (primarily castor oil) can be treated as an additional support in care during periods when we have a break in the treatment with a professional serum.
To make the use of an eyelash serum more effective, you need to apply it regularly, that is every day after evening makeup removal. The treatment should last from 3 to 6 months – until the results are satisfying. We are talking about lengthening, thickening, darkening and regenerating the eyelashes from roots to tips.
When talking about eyelash care, the very important issue is the proper makeup removal. It can both weaken and strengthen the eyelashes – depending on how it is done. Bear in mind the most important rule: makeup removal cannot be omitted. It should be done gently, using a mild micellar liquid or oil (it perfectly dissolves cosmetics that are difficult to wash) and without rubbing eyelashes.