5 Great Benefits of Nanoil Keratin Hair Mask that No Other Product Brings!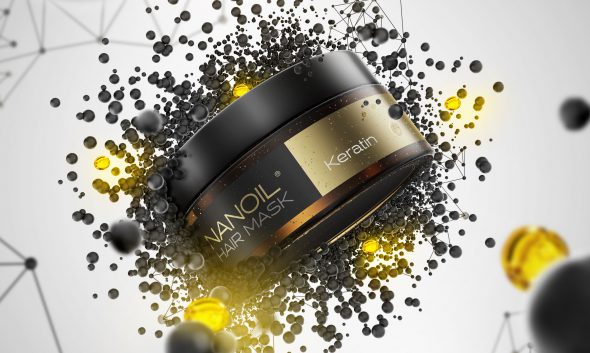 Are you looking for a good mask for weak, damaged hair? There is one which will give you professional effects at the privacy of your own place. Nanoil Keratin Hair Mask works wonders and gets rave reviews. See why users say it's the best mask to fix damaged hair at home. We sum up 5 biggest benefits of a Nanoil hair mask.
1. Nanoil Keratin Hair Mask contains a high-quality keratin
Keratin is a hair-building protein. Its deficiency makes hair look worse and weakens its condition. That is why keratin must be constantly replenished. The best way to do it is applying it in the form of lightweight, hydrolyzed keratin which gets inside the hair effortlessly. Nanoil Keratin Mask is rich in this type of protein: ideal concentration of hydrolyzed keratin. It improves the structures, repairs damage inside the hair and on its surface, therefore, delivering it on the regular basis keeps the hair strong, resilient and thick.
2. Nanoil Keratin Hair Mask is enriched with an essential ingredient for hair, that is panthenol
Panthenol is another ingredient that our hair needs to keep healthy. It is an important humectant, that is a substance which maintains optimal level of hydration in hair. It leaves the hair silky smooth, encourages repair process, triggers cell division in the matrix, remarkably moisturizes and prevents split ends. It also improves the appearance of hair by adding shine and elasticity, and making the hair look thicker. The hair is also easier to brush and style.
Additionally, panthenol makes a perfect match with keratin because it intensifies its effect, as well as envelopes the hair with a microscopic protective coating. In other words, it is irreplaceable!
3. Nanoil Keratin Hair Mask works from the first use
The "WOW" effect on hair! This mask beautifies the hair as soon as you use it for the first time. Hair is visibly smoother and more manageable, and it doesn't get tangled. Nanoil Keratin Hair Mask perfectly tames unruly hair and keeps it from getting dry or dull. This is the end to lifeless strands. Now you can enjoy shiny, thick, strong hair, wonderfully soft and silk-like.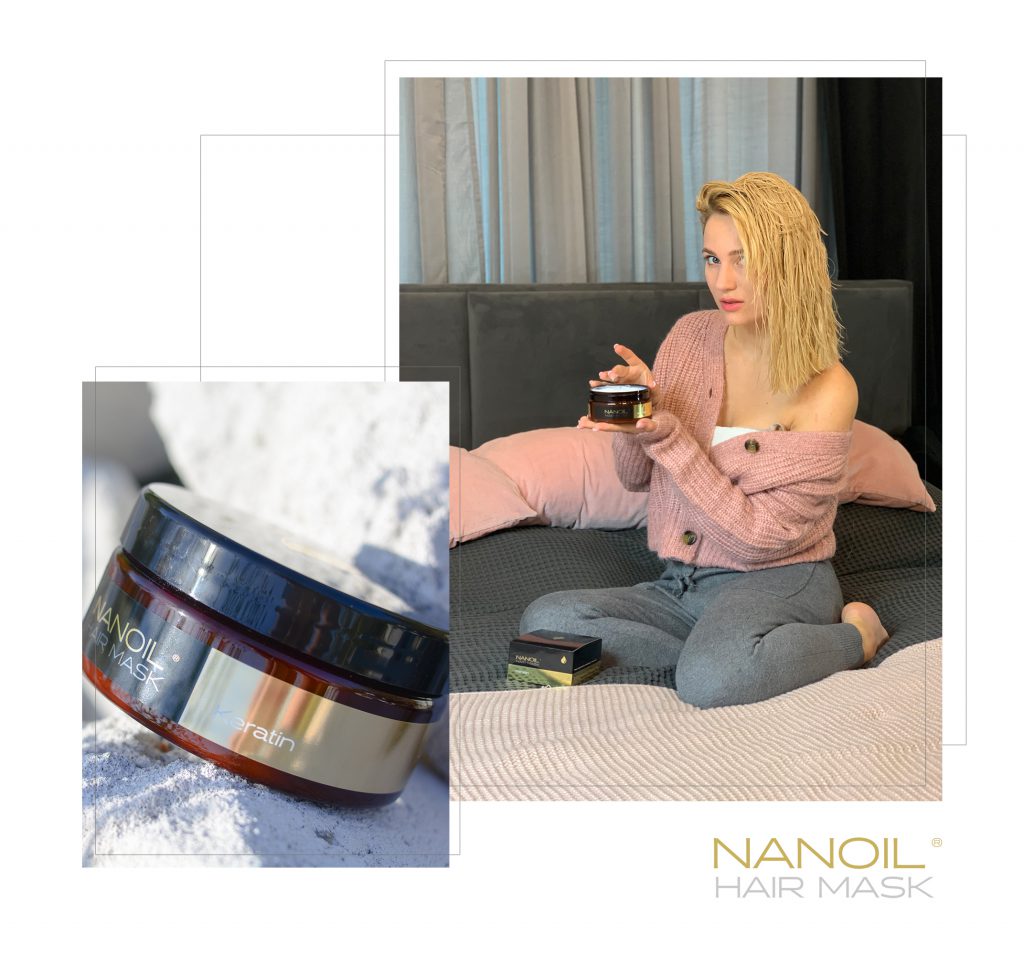 4. Nanoil Keratin Hair Mask is a professional treatment for easy use at home
Nanoil mask is a professional product that is going to upgrade your hair-care routine. This treatment lets you get the salon-quality effect at home: the top-quality keratin paired with panthenol creates a perfect hair-repair treatment. Nanoil holds brilliant components which gradually strengthen and restore the hair even in the case of extreme damage. Still, the effect of shinier and smoother hair is noticeable after just one use.
5. Nanoil Keratin Hair Mask gives great effects which are confirmed by rave reviews

This is probably the highest-rated hair mask on the cosmetics market, and not just online. If your hairdresser hasn't recommended Nanoil yet, we're sure she'll do it soon. Nanoil wins many product rankings, beating even the most expensive salon hair masks! If you want to learn more about the phenomenal effect of Nanoil mask, go to www.nanoil.us and enter the world of beauty! On the site you can find more cosmetics working wonders and do a test to learn your hair porosity, and customize the best product for your hairdo. Check the Nanoil blog too and read some professional tips on body, face and hair care.