Goal – Pampered Skin. Discover GHASEL Maltese Honey Face Moisturizer!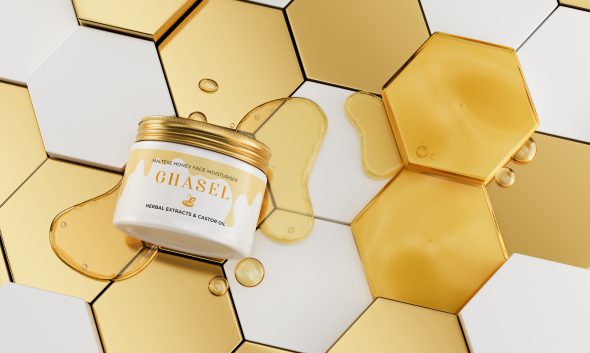 Goal – Pampered Skin. Discover GHASEL Maltese Honey Face Moisturizer!
Did you know you can't achieve perfectly conditioned skin without proper moisturising? If you are serious about skin care – you should switch your regular face cream to one that nourishes and moisturises. GHASEL Face Moisturiser is a master of skin hydration. For you, it may be just another beauty product but for your skin, it's a real revolution!
A good moisturizing cream – the staple of skin care
What makes moisturizing cream so important? Moisturising ingredients, including water, affect the construction of collagen and elastin fibers, therefore contributing to a higher level of suppleness of the skin. Water transports active ingredients to the deeper layers of the skin, while the protective hydrolipid skin barrier (of which water is an important component) naturally protects the skin. Inadequate hydration leads to dry skin, wrinkles and irritation. You should also know that water is necessary for the process of removing dead cells from the skin's surface.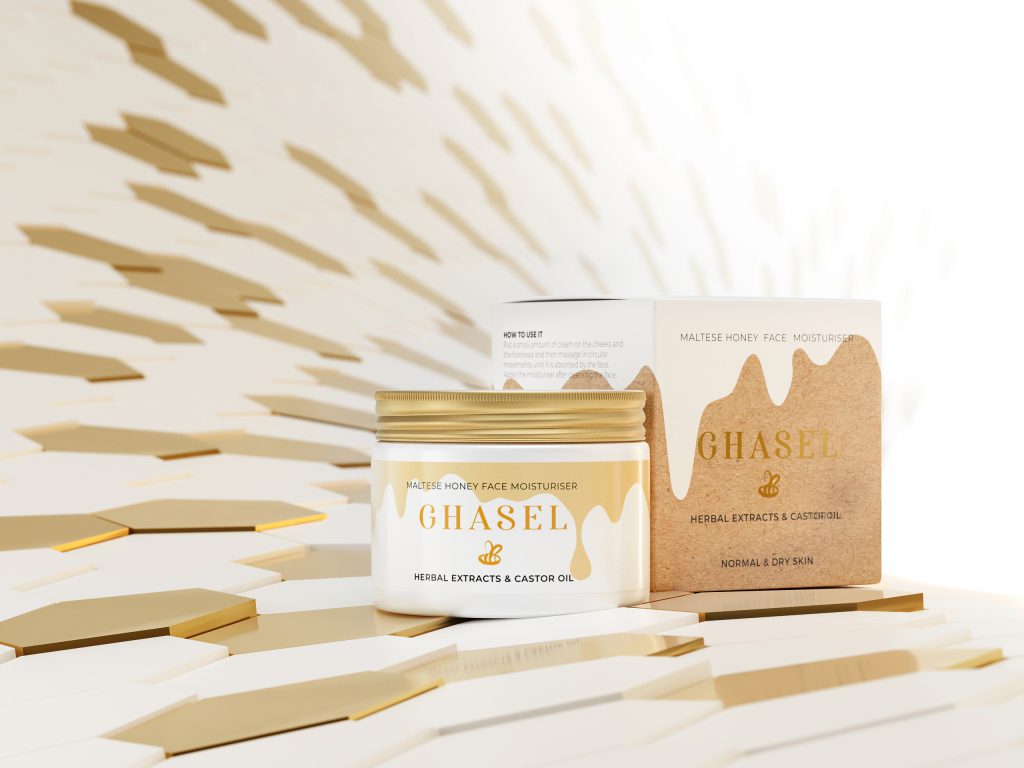 Maltese Honey Face Moisturizer – ingredients
Ghasel moisturiser maintains a long-lasting fresh and radiant complexion! It contains a high concentration of exceptional Maltese honey. Its nourishing and moisturizing properties are boosted by other valuable natural ingredients, like rich oils, plant extracts and vitamins beneficial in skin care.
The precious and highly rejuvenating shea butter, boosts collagen production, while protective and anti-fungal castor oil protects the skin from TEWL. Caffeine boosts skin vitality while vitamins E and B6 have strong rejuvenating properties. Sage and green tea extracts regulate sebum production and combat free radicals. But it's Maltese honey that's the king ingredient – this rare and unique substance is a precious source of vitamins and minerals. It contains vitamins A, E, D, B1, B2, B6 and C, and calcium, phosphorus, magnesium, sodium and potassium, iron, copper, zinc, manganese, silicon and selenium. It is irreplaceable in combating all skin problems like dryness, loss of suppleness and elasticity, uneven skin tone, unslightly shine, blemishes or inflammation.
Maltese Honey Face Moisturizer – what makes it the best?
This moisturiser is recommended by women all over the world who fell in love with it. This must be due to its excellent results – perfectly moisturised, nourished and soft skin. After just a few applications, it conditions the skin, leaving it soft to the touch and satin-smooth. You no longer have to struggle with common skin problems like dryness, patchy skin, uneven skin tone, lack of vitality and elasticity and premature aging. The moisturiser is completely free of controversial ingredients like petroleum derivatives, heavy and comedogenic silicones and GMOs. Its perfect formula harnessed the power of natural ingredients with strong nourishing properties. The moisturiser is designed for daily use, morning and evening, so you only need one product to provide your skin with perfect care and all-day hydration! Learn more about the product: www.ghasel.mt.
---