NANOIL – Best Vitamin C Face Serum & Elixir for Glowing Skin!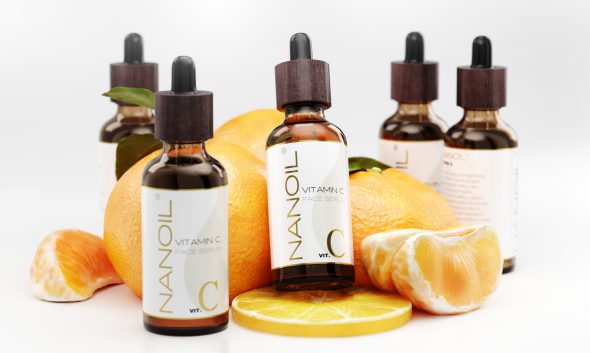 Can you make your complexion better at home? Of course you can! It is actually very easy provided that you've got the right product. Add the regular use and get surprising effects. Let us present the best vitamin C face serum from Nanoil. It abounds in antioxidants to give you youthful skin without dark spots!
Why do cosmetologists recommend serums rich in vitamin C?
It is a fact: vitamin C is a potent antioxidant. Foods high in vitamin C belong to superfoods, and are highly nutritional. Apart from a healthy diet and supplements, you can use a good skin care product to nourish your complexion providing it with vitamin C. Why? Because it boasts great skin-conditioning potential.
Additionally, vitamin C turns out to be a good choice for anyone no matter the skin type or age. It benefits any complexion: tired-looking, dull and sallow, acne-prone, couperose, hyperpigmentation spots or uneven skin tone (like a smoker's skin).
View this post on Instagram
A good vitamin C face serum will shield the complexion against photoaging and oxidative stress. It offers plenty of benefits: flawless skin without wrinkles or dark spots. The solution is easily accessible: Nanoil face serum holding stabilized vitamin C in a superb formula.
Why choose Nanoil Vitamin C Face Serum?
This serum has been designed to nurture any skin, including sensitive and couperose complexion. The perfect composition of Nanoil is well-tolerated by sensitive skin and works out well if you've got broken capillaries. At the same time, it doesn't overburden oily skin or cause unhealthy shine.
Nanoil Face Serum is based on a stable and effective type of vitamin C

while most products on the market contain unstable synthetic forms of vitamin C, not bringing any benefits for skin. Shockingly, pure vitamin C (ascorbic acid) is easily oxidized due to the light or temperature, so only minimal amounts of it reach the skin.

The formula has carefully-selected ingredients and is enriched with Punarnava Root Extract. The Asian plant is a long-appreciated antioxidant helping us fight off wrinkles and pigmentation spots

.

This face serum is highly rated by consumers all over the world. Women love the effect of Nanoil Serum no matter how old they are. It's little wonder it wins all product rankings, beating many premium serums rich in vitamin C. The reviews show that Nanoil works wonders

!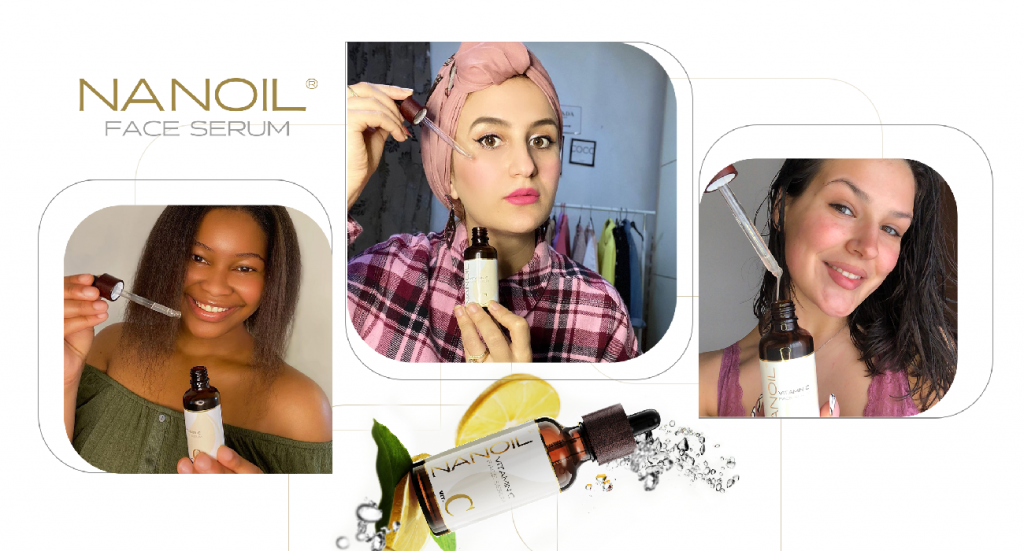 What benefits does Nanoil Vitamin C Face Serum bring?
Very good price for superb effects and a big bottle.
Lightweight serum, ideal for sensitive skin.
Full absorption without greasy feel or congested skin.
Less noticeable laugh lines.
More elastic, radiant, nourished skin.
Reduced hyperpigmentation and nice skin tone.
How to use Nanoil Vitamin C Face Serum?

You can use it even twice a day during morning and nighttime skin care routine. Applied in the AM, it keeps the face rested-looking and shields it against UV and free radicals. Used at bedtime, it enhances skin renewal. One full dropper is enough to cover the entire face, neck and chest.
Would you like to try Nanoil Vitamin C Serum? Go to www.nanoil.us: get better skin, forget the blemishes, and stun others with youthful radiance.