Lashcode, that is the fastest-working eyelash growth serum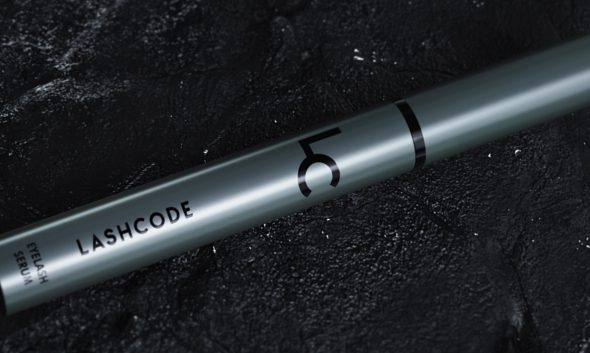 Eyelash serum is already an iconic product: it means revolution in eyelash care, nourishing lashes that used to be neglected. Today not only are we able to repair them but also boost volume and make them way longer without salon procedures. All that can be achieved with a good serum. Lashcode is the one working the fastest. What's the secret of this powerful serum?
Lashcode Eyelash Serum – the biggest gains
Searching for a product that works fast so you won't feel discouraged after two weeks? You won't feel that way with Lashcode. You can see it works after around 14 days: lashes are stronger, thicker and darker, plus they stop falling out, are better nourished and look healthier. They are ready to grow!
After a month, you won't recognize them in the mirror! They will be longer and much fuller because even tiny, baby lashes will grow in length. This lash look really rocks!
Lashcode Eyelash Serum to activate growth
Lashcode gives lashes all they need for healthy, intensified growth. Perfectly-devised formula affects the follicles; in other words, it strengthens lashes from the roots. Thanks to that they have the power to grow prettier, thicker, longer.
After a couple of weeks they reach the maximum whereas Lashcode makes sure they are healthy, strong, gorgeous-looking and long. You just need to use it two or three times a week.
Lashcode Eyelash Serum for extra volume
Fuller lash line is the effect of the serum working on each and every lash, no exceptions. Lashcode strengthens the follicles that are "asleep" and haven't been in the growth phase for a long time. Thanks to that, lots of new lashes grow out, the lash line looks breathtaking.
Your own lashes voluminous and stunning as never before without need for going to salon and getting fake extensions – this effect can be achieved with Lashcode only!
Lashcode Eyelash Serum to stop lash loss
Lashcode holds back lash loss. Weak hair follicles will no longer be your problem. No more lashes on a cotton pad – even rubbing the eyes a bit harder won't cause damage because lashes are protected from mechanical and environmental damage (wind, minus temperature, heat, pollution, sunlight).
How to use Lashcode Eyelash Serum?
Lashcode is so easy to use and trouble-free that using it will become a routine thing in your daily schedule like toothbrushing or hand washing. How to use the serum?
Every evening after removing makeup thoroughly, apply it to eyelids – exactly on the lash line as if you used eyeliner. The eyeliner-like brush makes application very easy – one swift stroke and that's it!
The serum is absorbed fast so you can move on to next steps of your routine almost right away.
You can use Lashcode in the morning if you prefer this option – apply it to clean eyelids before makeup. If you wear contact lenses, you can use the serum too – just take them off before applying Lashcode.