Face cleanse free from irritations – do it like a pro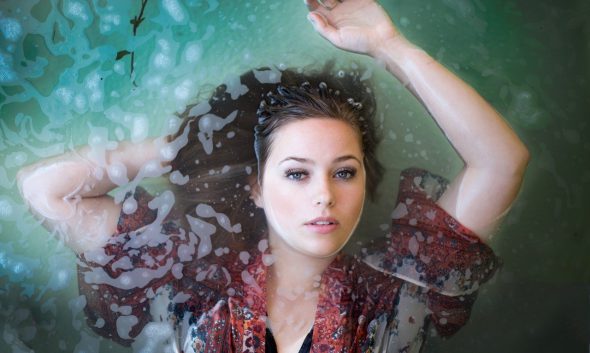 Face cleansing is obviously not about water and soap. It s the first step in skincare of your face so it is important to do it properly and avoid skin irritations as well as disruption of the hydro-lipid balance. How to cleanse your skin correctly? We will tell you all about it!
When your skin shines excessively…
Do not overdo with invasive cosmetics based on dryness causing alcohol. You shouldn't wash your skin too often to avoid dryness as then sebum production will speed up and all your efforts will be counterproductive.
It is best when you wash your skin with gentle cosmetics with good composition and delicate acids, such as almond or lactobionic acid. Great for your skincare are natural cosmetics with active charcoal.
When your skin is dry and lacks hydration…
The most important matter is to avoid dehydration and irritations. You can cleanse your skin without discomfort if you go for moisturizing and gel-like cosmetics or cleansing milk which does not require water. Use also plant-based micellar liquid to dissolve dirt, sebum, impurities, and make-up while avoiding disrupting the lipid balance of your skin.
When your skin is particularly sensitive to freeze and cold…
Unfortunately, the fluky weather is especially troublesome for people with sensitive skin. Particularly, people with couperose skin find it hard to endure temperature change, freeze, or heat. It happens that the skin reacts badly to hot spices or even the hot air of a hairdryer. So how should you clean such delicate skin?
For make-up removal and skin cleansing, it is best to use delicate and natural plant-based cleansing milk. Choose product that are made strictly for couperose skin – you gain confidence that the milk will not only clean but also soothe sensitive skin because it contains numerous substances composed to take care of delicate couperose skin.
How to clean your skin – your step by step guide
Perform make-up removal while keeping in mind to use cosmetics with a good composition, delicate and such that do not cause irritation or dryness. Micellar liquid, cleansing milk, or oils for OCM are great options.
 It is time for skin cleansing – this step is sadly often skipped and you should know that the make-up removal alone will not clean your skin properly. That is why it is time for delicate washing foam, gel composed with natural and plant-based ingredients (it can for example have cleansing canola oil sulfates), when it comes to oily and normal skin – use natural konjac sponge which is great for face cleansing.
After face wash it is time for the toner – it is a frequently skipped step which is a huge mistake as every skin cleansing disrupts the acid-base balance and the toner restores it. That is why you should always use a toner after face wash. It is not a relic of the past but still a perfectly nourishing and soothing cosmetic that restores the pH of your skin.
Apply accordingly chosen serum and follow it with cream for your skin type.