The best translucent powder. Find your ideal cosmetic!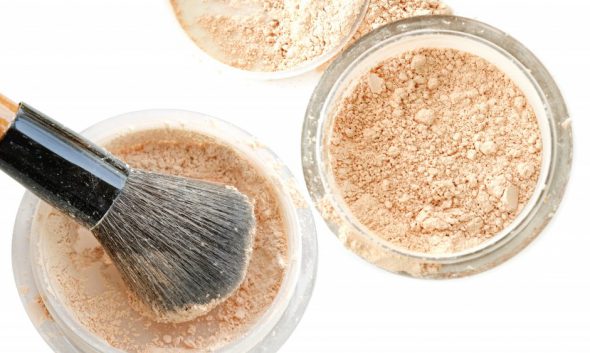 The best beauty friend of a woman is a translucent powder. It fixes the make-up, ensures natural finish, prevents skin shine. Which powder should you choose? Trust make-up artists and find your ideal product among the best of translucent powders.
Women can be divided into those who use translucent powder and those who will be using it. It is just that some of them have yet to try it and discover how much good for their appearance one cosmetic can do. Especially considering the fact that translucent powder allows you to avoid the stereotype of a mattified mask on your face. Nowadays, the powder can help you gain smooth, satin-like skin that looks like someone placed on it the best Photoshop filter out there.
Meet all the secrets of translucent powder and discover the best mattifying cosmetics that you too can have in your make-up bag!
Translucent powder. What is it?
If you do not know what translucent powder is, do not skip to the list of best cosmetics just yet. Read about a few most important qualities of this cosmetic first.
Setting powders or translucent powders are cosmetics created for the make-up finish. This cosmetic sets the foundation and provides a satin-like finish. What differs translucent powder from a regular one is the degree of its grinding (setting powder resembles more dust), and lack of any color (does not change the skin color).
It is worth emphasizing the fact that setting powder has natural minerals in its composition, for example, mica or silica that smooth out the skin.
Setting powder properties
How does setting powder work? Here are some of its most important properties and reasons for why you should use it.
It sets make-up and prevents the foundation from wearing down.
Coats skin with an invisible, satin-like layer.
Minimizes fine lines and pores.
Makes blackheads less visible.
Smooths skin and boosts its natural glow.
Prevents shine in the T-zone.
Which translucent powder should you choose?
If you decide on getting translucent powder, another doubt may arise. Which product should you choose so that the quality and effect are as we expect them to be?
The most important is the setting powder composition and then its price. Usually, the translucent powders that cost more are better but you can find something for yourself also among those within the affordable price range. You need to pay attention to its composition so that it's natural and contains mineral components. Mineral powder is the best for our skin.
The best translucent powders – The Top List
Meet the best translucent powders. Which one of them caught your eye?
1. Laura Mercier, Translucent Powder
The legendary translucent powder celebrities such as Victoria Beckham or J.Lo. swear by. It is the powder used to finish the wedding make-up of Duchess Meghan Merkle! It is also the most often chosen translucent powder. It's worth its high price because is capable to make skin smooth, cover all lines and ensures the soft make-up effect.
2. Clinique, Blended Face Powder
Equally often chosen by professional make-up artists is translucent powder by Clinique. The proposition from this brand is a lightweight, silky powder with a neutral color. It not only makes skin smooth but also gently camouflages imperfections. It is a translucent powder with one of the best ratings.
3. Inglot, Translucent Loose Powder
Every make-up fan knows this translucent powder because you can often see it used by professional make-up artists. Inglot has created it, especially for photoshoots as it scatters light perfectly. Keenly used by women of sports as it preserves long-lasting make-up effects and mattifies even under difficult conditions.
4. Rice Powder Fixer
It is one of the most affordable options among translucent powders loved by all of the natural skincare fans. Rice powder has no artificial additions and can be used even on problematic, acne-prone and sensitive skin. It apparently can hold for 10 hours without any touch-ups and costs very little!
5. Shiseido, Translucent Loose Powder
One of few translucent powders to contain moisturizing ingredients. Illogical? What matters is that it's effective as thanks to this, the translucent powder by Shiseido can be used even by people with dry skin. It sets the make-up, mattifies the skin but does not intensify the tightening sensation.
6. Kryolan, Translucent Powder Professional
The number one cosmetic among celebrity make-up artists. Anyone who professionally handles make-up knows that translucent powder by Kryolan is second to none. It is a brand with professional make-up cosmetics so you do not have to worry about them when it comes to being long-lasting. It guarantees perfect make-up finish and matte effect for hours.