Waterproof Nanobrow Eyebrow Pomade. See how it works!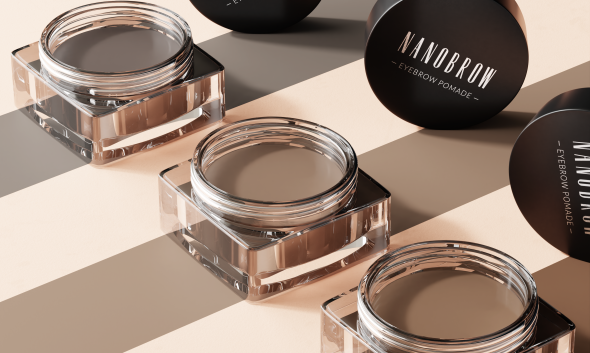 Brow pomade is a durable cosmetic that will help you create a perfect brow shape. Water-resistant Nanobrow Eyebrow Pomade is an ideal choice for you, no matter if you have thick and unruly or thin and patchy eyebrows. See how it works!
Nanobrow Eyebrow Pomade:
helps create a perfect eyebrow shape,
has a water-proof, durable formula,
camouflages gaps and fills in the brows with colour,
mimics real brow hairs,
keeps the hairs locked in place for 24 hours.
Nanobrow Eyebrow Pomade is the definition of taking full control over your brow styling. It's exceptionally refined and precise, able to draw realistic, additional hairs, delivering a three-dimensional effect. It will let you fill in all the gaps thoroughly and its strengthening properties will make sure your arches always look perfect.
Nanobrow Eyebrow Pomade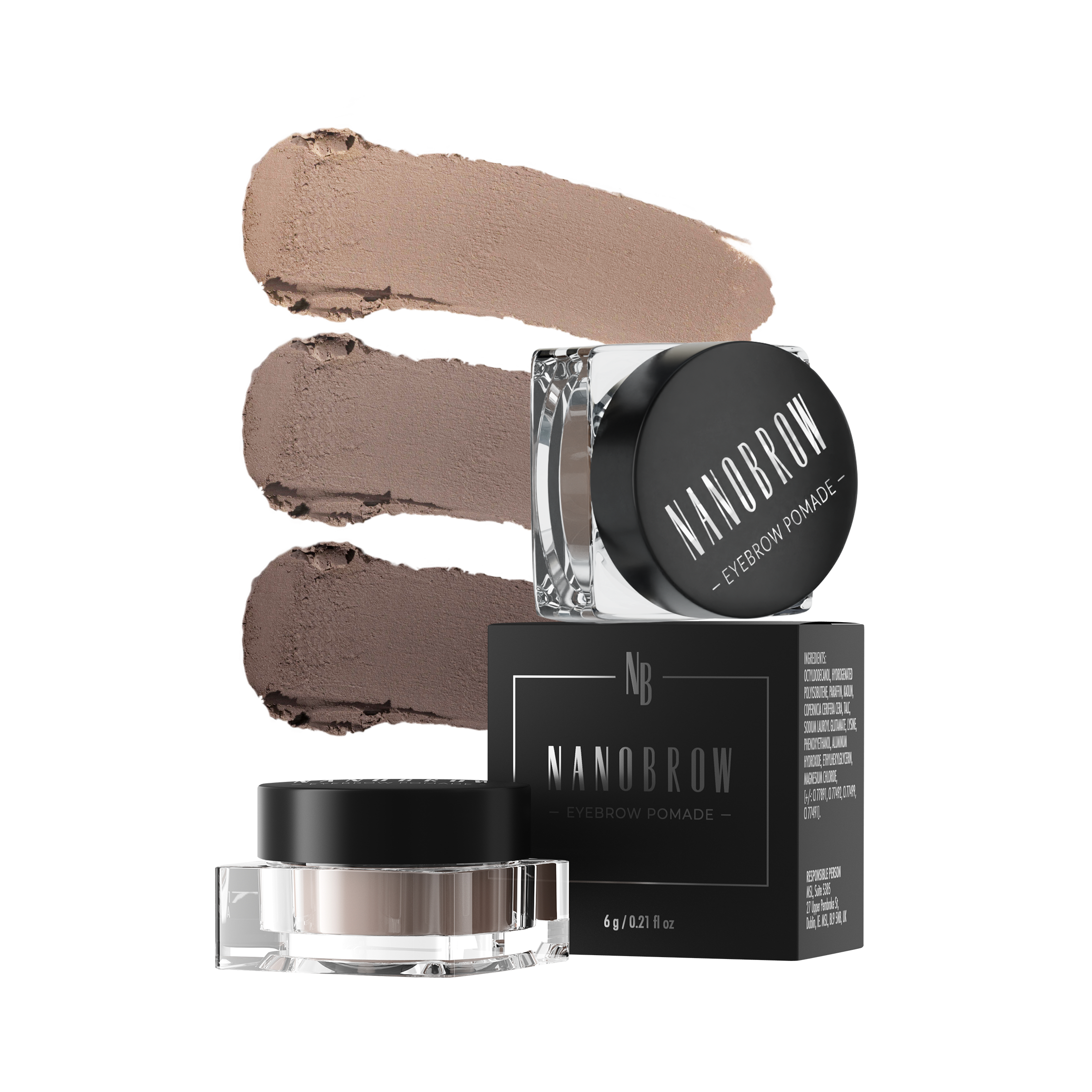 It's available in shades:
Take control of your eyebrows!
Nanobrow Eyebrow Pomade offers ideal brows every day without exception. With its velvety consistency, it gives maximum comfort of use – you can enjoy doing your makeup again! Say goodbye to thin imperfect eyebrows and say hello to brows that are beautiful, thick, full and full of natural shine.
This durable pomade makes doing makeup pleasant. It keeps the hairs in check all day long, so you don't have to worry about touching up. You will camouflage all the gaps easily and create both everyday as well as evening makeup looks – what's most important, it will always be precise.
Nanobrow Eyebrow Pomade – a cosmetic essential
Do you prefer a highly-defined eyebrow arch or softer, subtler lines? By using this pomade you will get the exact effect you desire. Three pigmented shades are great for bold and delicate makeup, too. Choose a colour that you'll love and marvel at beautiful eyebrows!
Style your arches however you want while the finished result will always be impeccable. Your brows will never look unexpressive or have unaesthetic gaps. Nanobrow Eyebrow Pomade will enhance their natural beauty and redefine their shape.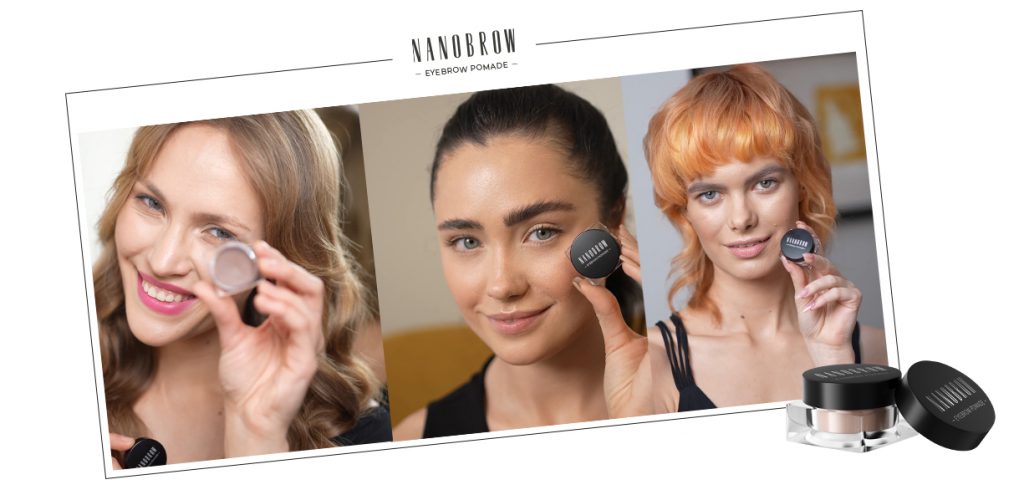 What kind of brows would you like today?
Nothing is impossible with Nanobrow Eyebrow Pomade. The unique pomade and its innovative formula will make sure your brows are always incredible-looking. It spreads easily, giving an expressive, although not overexaggerated effect.
The cosmetic is spectacular as it works well with thin and thick brows. There is no better way to get thick, full arches that always look amazing. It's thick and convenient to use, earning more and more fans.
Your favourite brow makeup product
Nanobrow Eyebrow Pomade is essential for makeup artists and makeup lovers. If you feel like trying something different than pencil, powder or soap – choose Nanobrow Eyebrow Pomade which is widely used around the globe.
Flawless brows without any imperfections can be a reality. All you need is a durable, long-lasting cosmetic that survives the entire day in perfect condition. How to use Nanobrow Eyebrow Pomade?
Apply a small amount of the pomade onto a brush and outline the brow with a thin line.
Fill in the eyebrow with o chosen colour.
Remove the excess with a spoolie.
Enjoy ideal makeup and fluffy eyebrows all day long!
Wyświetl ten post na Instagramie