Use Nanobrow Shape Mascara and Take Control of Your Brows in Less Than a Minute!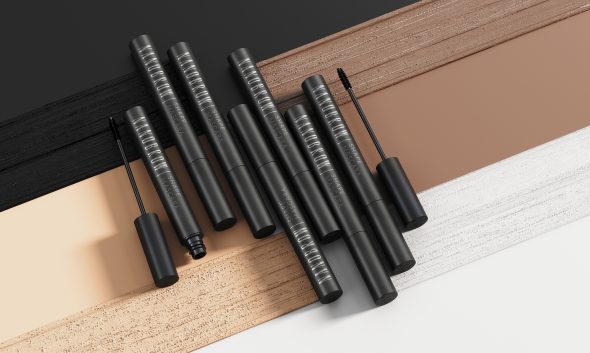 Using brow mascara is the easiest way to tame unruly brows. Nanobrow Shape Mascara is the perfect choice because it has a comfortable, ergonomic applicator that knows how to magic up perfect arches for you.
Non-stop stunning brows with Nanobrow
Nanobrow Shape Mascara is one of many special eyebrow products from the Nanobrow offer. Choosing any of them you can be sure of brows looking fleek all the time. The gel-like mascara will help you accentuate sparse brows or take control of bushy hairs sticking out. With this product, impossible doesn't exist.
The mascara from Nanobrow has no flaws. Use it to style the most messy brows easily, deeping their color at the same time. The brand offers three colors so you will definitely get the right one.
Exceptional precision
This mascara is unusual – it adds dimension making the brows appear fuller and thicker. They stay neat all day and you don't need to freshen them up. The beautiful natural shades will add amazing definition to your eyes.
Silica in the formula takes credit for the wow effects, nourishing the brows, delivering glossiness and preventing brow loss. By using this product you style your brows as well as keep them nourished and conditioned!
Nanobrow Shape Mascara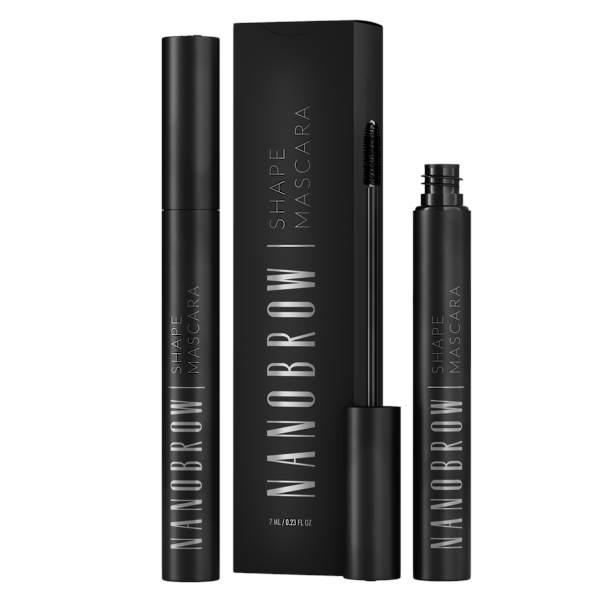 Mascara available in colors:
Dare to stand out – try Nanobrow Shape Mascara
This gel-mascara brings many benefits:
beautifully filled-in brows for 24 hours,
thicker and fuller-looking brows,
lovely pigments for camouflaging sparse areas,
perfect eyebrow shape,
glossiness, nourishing, protection from damage.
Applying eyebrow make-up doesn't need to be boring and time-consuming. Nanobrow's mascara is designed for camouflaging any gaps in the brows and adding spectacular thickness. They will have the shape that you've always dreamt of – without much effort on your part!
Effect of multiplied, thicker eyebrows
This beautifying wax-based mascara is equipped with an ergonomic, precisely-devised spoolie and has light consistency so it doesn't leave any clumps. The silicone brush effortlessly shapes and tames the brows holding them in place all day.
No matter if their brows are thin or thick – shoppers love the Nanobrow Shape Mascara. And you're gonna love the effect after the first use too. The precise spoolie, easy application, wonderful results, thicker, fuller and glossy eyebrows that stand out in the crowd – isn't that all you want from a brow enhancer?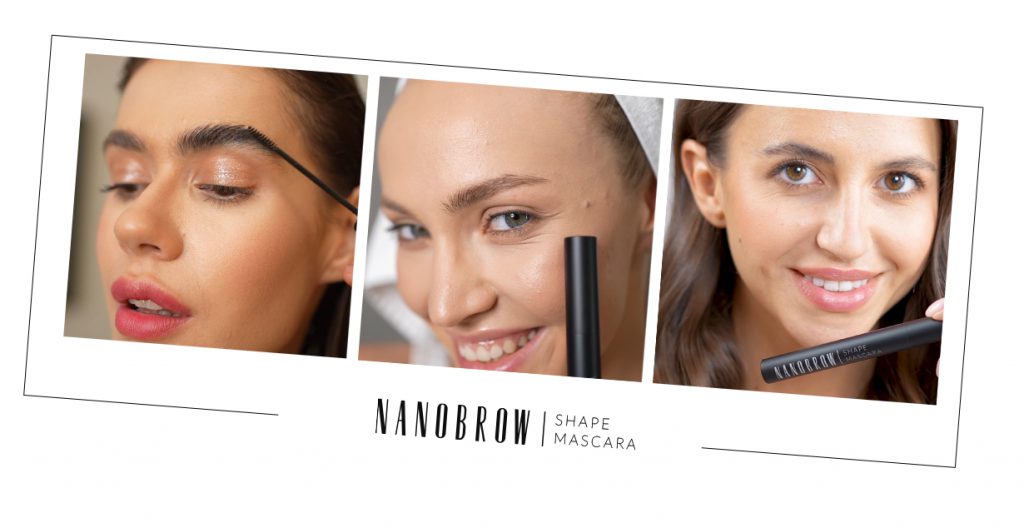 How to apply the mascara from NANOBROW?
Child's play, you won't have any problems. Make-up has never been so easy and glamorous at the same time. To create the effect of multiplied brows, you have to follow just a few steps.
Open the tube and comb the brows using the precise spoolie. Brush them following the direction of hair growth, filling them with color evenly. For a more natural-looking effect, apply more product on the end of brows. When the mascara sets, you can add one or more coatings for maximum volume.
 Done! Now enjoy perfectly-shaped eyebrows all day long!
Learn more about the product: www.nanobrow.us