Nanobrow Brow Powder Kit – Everything You Need For Precise Brow Makeup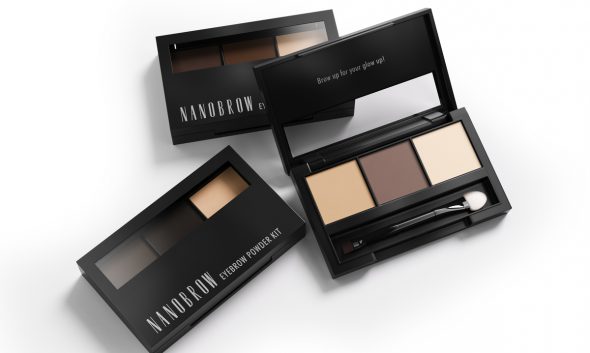 Phenomenal makeup without properly defined eyebrows? No way! If you are bored with regular brow pencils, pomades, or gels, and you like trying new things, you should check out the brow powder set from Nanobrow. This brow makeup kit contains everything you need to create fabulous and precise makeup.
Silky smooth brow powders and a highlighter… what more could you want? Nanobrow Eyebrow Powder Kit is a frequent choice of female consumers as the palette contains everything you need to create perfect brow makeup. Create a natural color gradient on your eyebrows and ensure your brow look is always elegant!
What does Nanobrow Eyebrow Powder Kit contain?
The kit includes: two brow powders + a highlighter
This unique brow makeup kit can bring out the true beauty of your eyebrows in a flash. The soft, refined, and highly pigmented powders in two neutral shades suit any woman.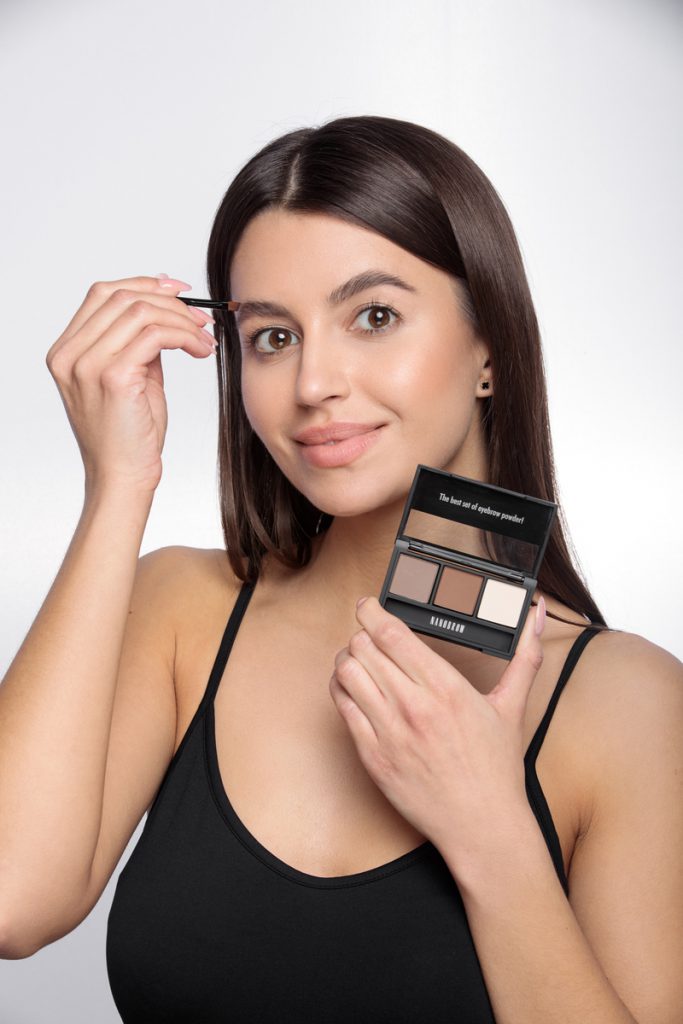 With the Nanobrow brow powder palette you will be able to create a striking color gradient along your eyebrows, making them look beautifully defined and natural at the same time. The satin highlighter can visually lift the eyebrows, enhancing the depth of your gaze.
Nanobrow's brow makeup kit
This kit was created for you because:
contains everything you need to create precise eyebrow makeup
contains two brow powders and a satin highlighter in beautiful shades
allows you to create a natural color gradient on your eyebrows
is excellent pigmentation, top quality, and long-wear effects
The ombre effect on the brows will never go out of fashion. It looks very natural, elegant, and bold at the same time. This brow-styling powder palette contains everything you need to style, add color, and highlight the beauty of your eyebrows. This is the best set to give your eyebrows the desired look you've always dreamed of.
Natural yet defined eyebrows with Nanobrow Eyebrow Powder Kit
This product has been loved by women all over the world. It's multi-tasking – it can create makeup for every mood and occasion. You will achieve results you will love very quickly. Nanobrow Eyebrow Powder Kit is a convenient application that makes everyday make-up easy and fun.
Nanobrow's brow powder palette includes a double-sided applicator – one side is used to apply the powders, while the other side is used to apply the highlighter. The powdery texture can easily fill in any gaps and defects, filling in your arches with a neutral shade. It's the subtle brow definition your brows need!
Enhance your brows with the Nanobrow brow powder set!
Nanobrow brow powders are not only eagerly chosen by consumers, but also by professional brow stylists who value the highest possible quality. The brow makeup palette combines easy application, long-lasting results, and simply beautiful and precise makeup all day long. In addition, you can achieve it without any effort!
Nanobrow Eyebrow Powder Palette is rated highly for its excellent pigmentation, long-wear effects, great blending, and the trendy ombre makeup effect. You can build up the coverage depending on your preferences, creating your brow look exactly the way you like. This is the bow makeup palette women around the world eagerly recommend!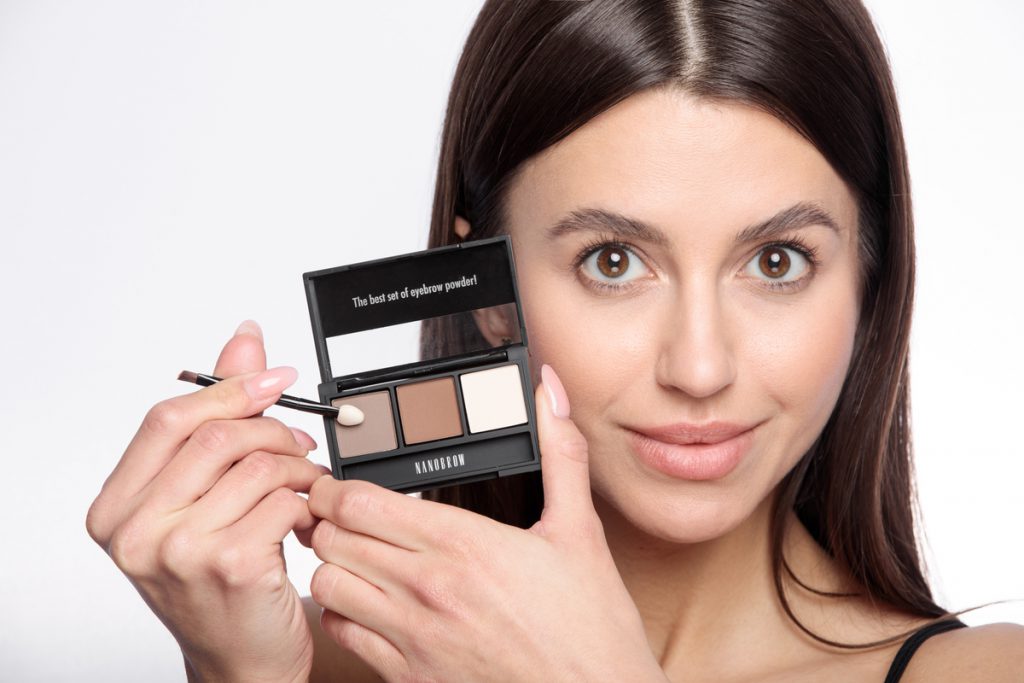 How to use the Nanobrow brow makeup kit?
Do you wish to create a natural and subtle, or strong and defined effect? No matter which brow look you choose today, with Nanobrow Eyebrow Powder Kit it will always work! The application is very easy and fun. Four steps are enough to make you look simply gorgeous:
Step 1. Pick up a bit of the powder onto the convenient brush.
Step 2. Define your bottom brow line with short strokes, then fill in the entire eyebrow, camouflaging any gaps.
Step 3. Using the lighter brow powder, fill in the inner brow edge and define the tail with the darker powder, creating an ombre effect.
Step 4. Apply the satin highlighter just below the brow bone to visually lift the eyebrow.
Where to buy the Nanobrow brow powder set?
You can order all Nanobrow's brow makeup products at the brand's official website www.nanobrow.us or you can find them in-store or in one of the online beauty stores.