Ranking Top 6 eyebrow pens. Follow our top picks!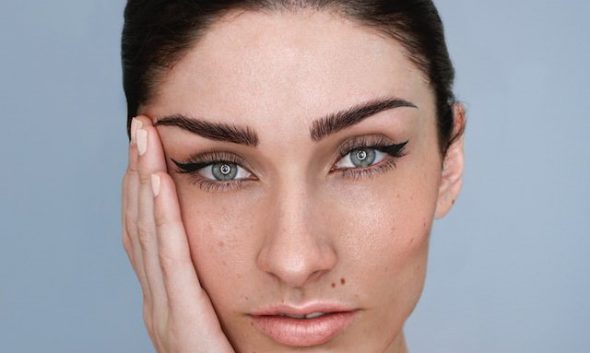 Ranking Top 6 eyebrow pens. Follow our top picks!
To create incredible makeup, you need a long-wear product that will survive all day long in perfect condition. How to choose the best one, when there are so many? We have a solution. Check out our ranking and the choice will be easy.
TOP 6 BROW PENS

A microblading effect without tattooing your brows? Nanobrow Microblading Pen works just like that! This innovative product draws super fine lines, mimicking reals hairs which deliver a microbladed brow look. A thin, precision applicator fills sparse areas, creating three-dimensional results. The Nanobrow brow pen is remarkable and very unique. It thickens even very demanding and uncooperative arches. Its waterproof formula dries fast and is highly long-wear – it lasts all day long untouched under any weather conditions. Do you want to create an effect of expressive yet natural eyebrows simultaneously? The Nanobrow brow pen makes it possible! No need to worry that your makeup gets ruined throughout the day. There is no better alternative for permanent eyebrows that might get botched. Just colour the selected areas using short strokes. This way, you'll construct precise, thin lines and mask patches and gaps, if you need. For a stronger effect repeat the whole process. Intensify the results depending on your preferences and occasion. Do your makeup however you like! This ultra-thin brow pen with a comfortable soft tip guarantees natural makeup will little to no effort. If you don't get it right the first time you use it, simply grab micellar water and start again.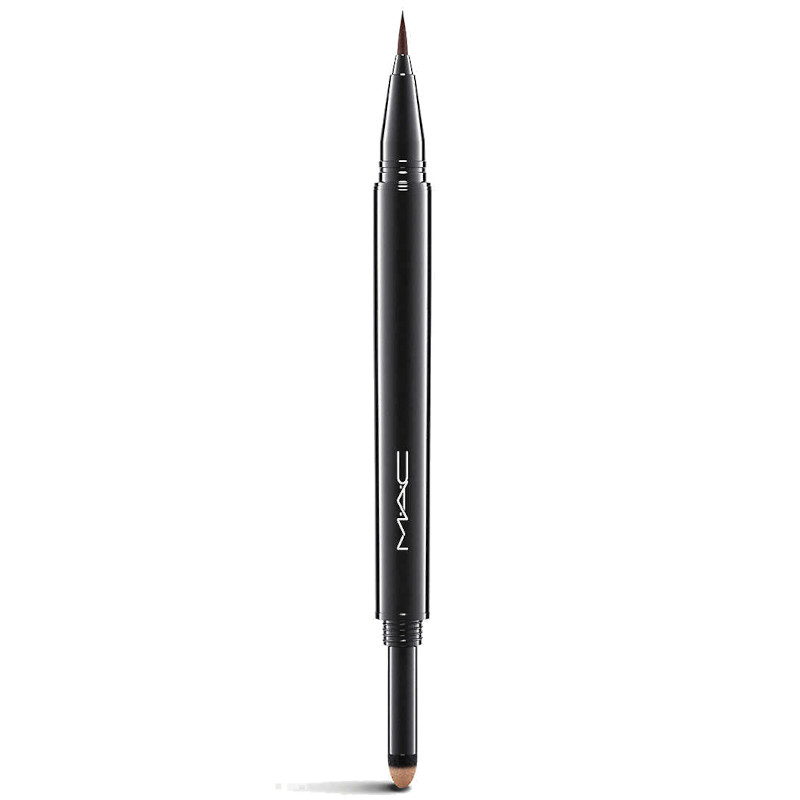 2. Mac, Shape & Shade Brow Tint
A fantastic multi-purpose brow styling pen that will surely appeal to you. This tool will easily boost the volume of even very unruly hairs. Your makeup will definitely not come off during the day. This incredibly long-lasting brow pen will certainly amaze you. The waterproof Mac, Shape & Shade Brow Tint has a refined applicator on one side, featuring a liquid eyebrow liner and a sponge on the other end that sets your shape for many hours to come with a mess-free powder. This brow pen is resistant to humidity and sweat. It doesn't smudge throughout the day, so your makeup always presents an astounding look. Apply the brow pen along the brow hairline, then, use the liquid liner to fill and define the desired shape. Make the look as subtle or as vivid and sharp as you want!
3. Milk Makeup Kush Triple Brow Pen
This is a very interesting proposition. The Milk Makeup Brow Pen has been designed in such a way as to camouflage gaps and patches using just one stroke – it delivers excellent XXL effects. The triple-pronged felt tip fills in every eyebrow type easily and quickly. The natural shine of your eyebrows will be boosted! Even though this brow pen is lightly pigmented, you can build up the colour until it's desired. The long-wear, waterproof formula will definitely not come off during the day and your makeup will look fabulous! The composition of this product includes hemp seed oil, sunflower oil and aloe vera. Brow care and styling in one! By using this brow pen, you can hydrate and nourish the delicate under-eye skin. Milk Makeup Kush Triple Brow Pen is vegan-friendly as it doesn't contain any animal products.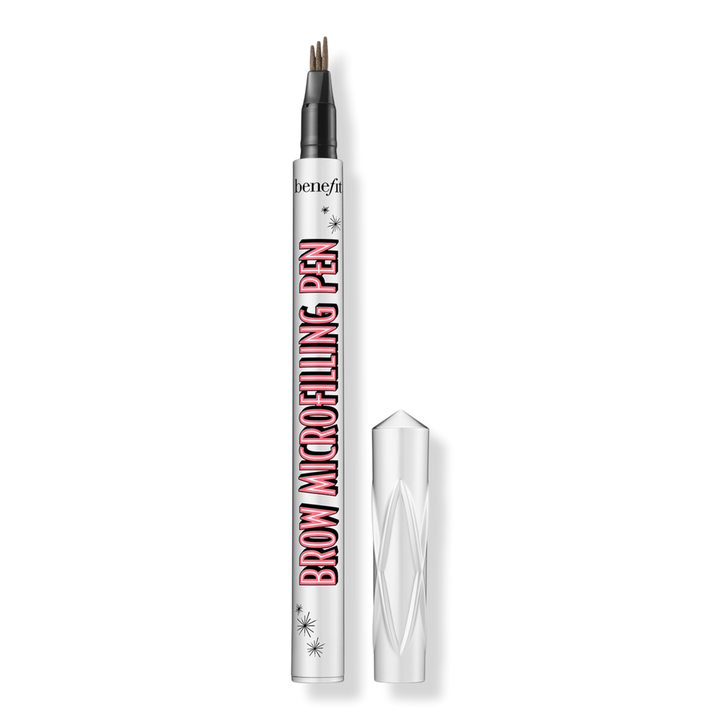 4. Benefit Cosmetics Brow Microfilling Pen
This brow pen is a sensation! It ensures the microbladed brow effect and you don't even have to leave your house to achieve it! From now on, your eyebrows will always look the way you dreamed of. The Benefits Cosmetics guarantees a 24-hour micropigmentation effect that always looks natural. The arches become thick and full in just one moment. The triple applicator of the brow pen draws three thin lines that mask gaps in eyebrows. Its delicate formula results in a product that adapts to all kinds of eyebrows. It's also waterproof and smudge-proof, extremely long-wear and easy to apply. The brow pen camouflages patches and creates a very natural look every makeup fan dreams about. This brow stays intact all day! Even complete makeup beginners will easily manage the application. This brow pen is available in four versatile shades.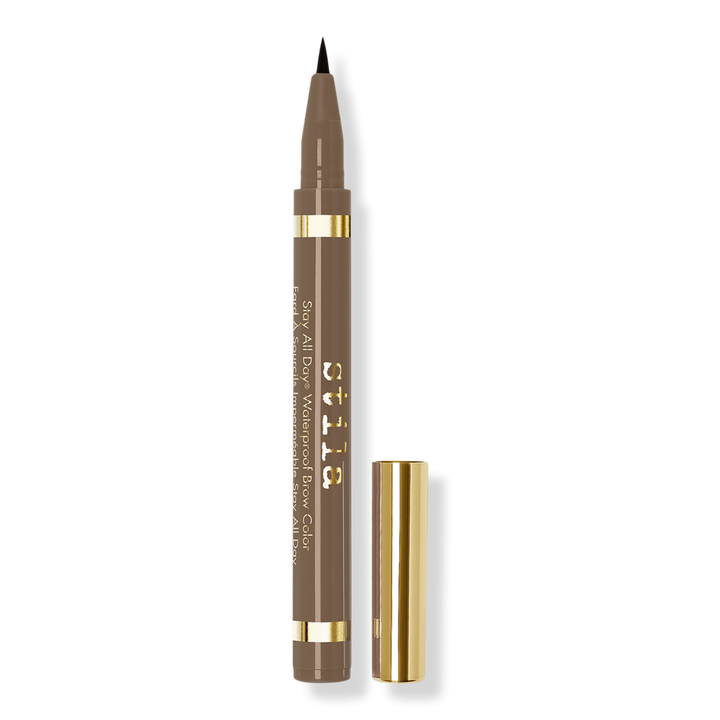 5. Stila Stay All Day Waterproof Brow Colour
This brilliant brow pen is equipped with a precise applicator. It will easily adapt to every eyebrow type. Its impressive precision and waterproof ability attract thousands of women all over the world. Honey extracts, aloe leaves, and chamomile can be found in the brow pen's composition – they're caring and nurturing for the skin. The Stila brow pen easily glides on the skin smoothly, ensuring long-lasting effects. Fill in your sparse areas effortlessly! Simply create very tiny lines that mimic real hairs, so the brows look natural. Store the product horizontally so the brow pen lasts you a long time. This product is waterproof and easy to use, providing a phenomenal makeup look. The formula applies with ease and doesn't come off during the day. Your eyebrows will be held in place all day! The Stila brow pen can be found in three subtle shades so you are sure to find one suiting your facial features. It's the definition of well-defined and natural-looking brow hairs.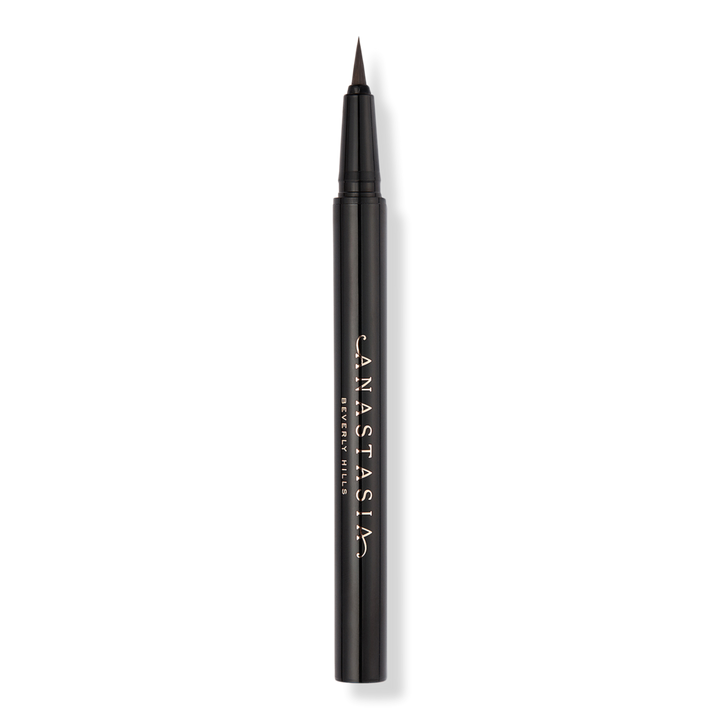 6. Anastasia Beverly Hills Micro-Stroking Detailing Brow Pen
The Anastasia Beverly Hills brow pen easily draws extra brow hairs, creating a tridimensional makeup effect. Its waterproof formula applies easily, is as lightweight as a feather and provides exceptional details, mimicking the look of real eyebrow hairs with maximum precision. The brow pen offers both a complete and natural definition that turns heads. The applicator's sturdy and thin tip is perfect to create additional hairs. Enjoy finally spectacular full eyebrows with no gaps or patches. This vegan brow pen isn't composed of any animal products. It's also fragrance-free, paraben-free and alcohol-free. Shake before sure and then apply it directly to clean and dry skin. To mask sparse areas draw hair-like lines where you need, paying attention to the direction of hair growth. The brow pen delivers a stunning makeup look in a few moments!