Nanobrow serum for the WOW effect on your eyebrows!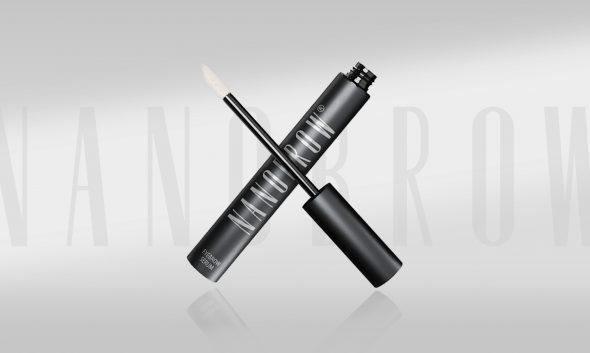 There's one dream that brings thousands of women together: flawless eyebrows that don't need to be enhanced by make-up. What to do when you fruitlessly struggle to make the dream come true? Try Nanobrow eyebrow serum and check the unusual fullness achieved in just a few weeks!
It's hard to realize the dream of beautiful eyebrows. Even more so because of so many factors having negative effect on the condition of these little hairs.
What harms eyebrows?
A diet low in minerals and vitamins
Poor-quality or expired eyebrow make-up products
Incorrect make-up removal (too harshly done, with wrong products)
Having brows tinted on a regular basis (unnatural procedure)
The lack of eyebrow care has a bad impact on condition and appearance of eyebrows too. Eyebrows need support that can be provided only with a good serum!
Solution: eyebrow serum
The beauty, volume and definition of eyebrows mostly depends on their health. Only a well-composed eyebrow serum, such as Nanobrow, delivers ingredients essential for their proper growth and functioning.
Eyebrow care at home requires the right product. If you want to give up on microblading or even daily make-up, you must reinforce, repair and volumise them so they get back their natural definition. For that, you're going to need an intense growth booster which, at the same time, conditions and beautifies.
Nanobrow for the WOW effect!
Nanobrow eyebrow serum is a real revolution in everyday brow care. It is very easy to use and has light formula in which the best ingredients are concentrated. For an amazing effect, all you need is a month with Nanobrow which:
holds back eyebrow loss
strengthens, moisturizes, provides nutrients
makes brow color more intense and boosts shine
thickens and makes brows fuller
brings out the eyes
highlights the shape of eyebrows
What is Nanobrow made of?
All properties of this eyebrow-conditioning, repairing and growth-stimulating serum result from the well-suited ingredients. Nanobrow has a dozen or so of them and among them, there are truly praiseworthy substances!
PANTHENOL: it nourishes and locks in moisture
ARGININE: it smoothes out, strengthens and moisturizes too
GINSENG: it revitalizes and stimulates brows to grow
BAICALEIN: it has a soothing effect and protects against the sunlight
SOY AND WHEAT SPROUTS: they repair and keep brows from falling out
PEPTIDES: they activate hair follicles and encourage growth
The best eyebrow serum
Nanobrow is hands down second to none both for the ingredients and qualities that come along. What else makes it the best eyebrow serum?
It is a duo consisting of perfectly-absorbed, lightweight formula and a truly comfortable, ideally-shaped applicator. The two elements make everyday use of Nanobrow treatment effortless for every user. If you decide on caring for your brows, 2-3 minutes daily will do to remove makeup and apply the serum.
The treatment may last even for a few months because 5-milliliter Nanobrow serum holds out very long. Still, you are going to spot first results during the first weeks of use!
Learn more: nanobrow.us