Nanobrow Lamination Kit – choose beautiful eyebrows!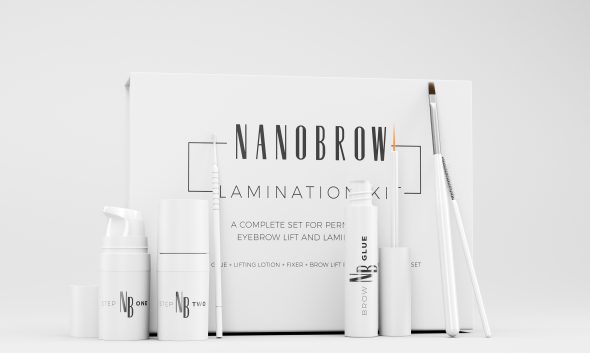 Not only does brow lamination lift eyebrow hair and keep it in the desired shape but also conditions, moisturizes and regenerates it. Did you know that you can laminate your arches at home? All you need is a practical brow lamination kit – Nanobrow Lamination Kit!
What is brow lamination?
Eyebrow lamination is a process that styles hair in the right direction and the effects last 4-6 weeks! Your arches become optically fuller and more defined – don't worry about tedious brow styling every single day. Just comb your hair with a spoolie and you're ready to go out.
Nanobrow Lamination Kit – eyebrow lamination kit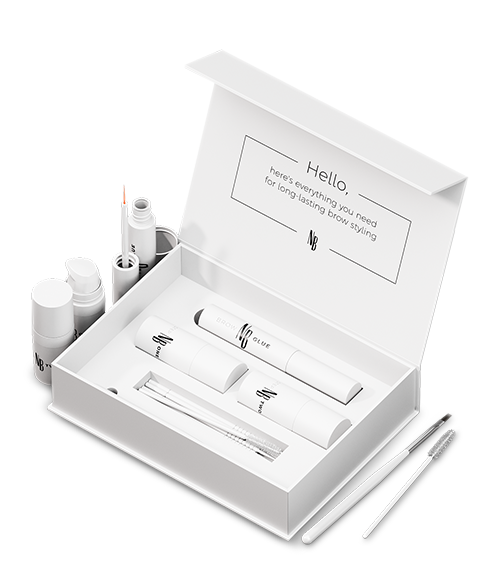 More information can be found on the official website –
nanobrow.us
---
Nanobrow Lamination Kit is a complete set for semi-permanent brow lift and lamination that includes three numbered bottles that will last you for several single uses. It guarantees many months of perfectly styled arches! Even if you're not as skilled, with this practical brow lamination kit, you are going to manage.
Nanobrow Lamination Kit contains all the necessary tools for brow lamination in the comfort of your home. They are: lamination glue, curling solution, fixer and handy applicators.
The process of lamination with Nanobrow Lamination Kit consists of a few steps:
Skin preparation – cleanse your eyebrows from makeup, dirt and impurities using micellar water (Nanobrow Micellar Makeup Remover works fantastic).
Glue application – use the applicator and apply glue to your brows. Let it sit for 25-50 seconds.
Curling your brows – after applying the glue, use a special lifting solution that will curl your hair permanently. Don't worry, all the bottles are numbered!
Waiting – let the solution sit for 5 to 8 minutes, depending on the susceptibility and thickness of your eyebrow hair.
Removing the glue and the solution – after some time, remove the glue with a dry cotton pad
Application of the last solution – apply the last solution to brows, combing hair in the desired direction. Remove it using a wet cotton pad after 5-8 minutes.
Brushing – brush through your brows with a spoolie and enjoy perfectly styled eyebrows for many weeks!
How long do the brow lamination effects last?
Brow lamination with Nanobrow Lamination Kit lasts from 4 to 6 weeks, depending on your hair condition. After this time, it will go back to its original, natural state.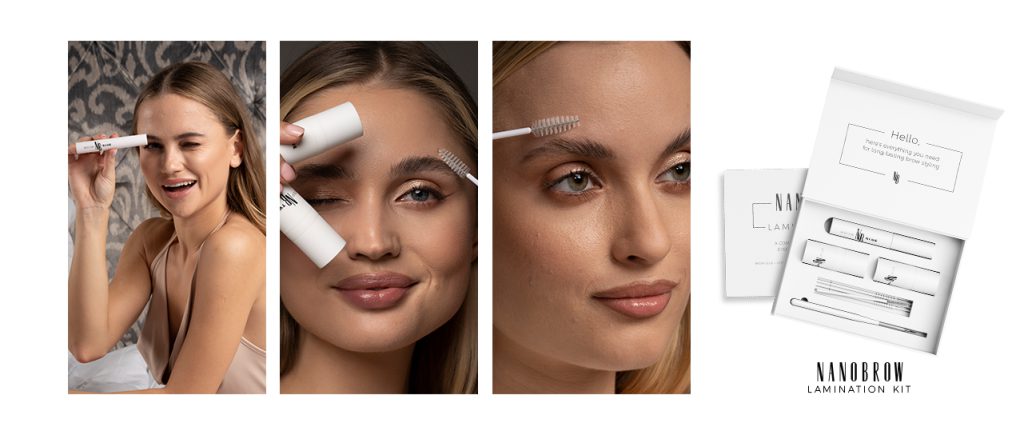 Is brow lamination for me?
Brow lamination is the perfect solution for every woman who wishes to have fabulous thick and defined eyebrows. The lifting solutions have been developed from specially selected ingredients safe for those with sensitive skin. If you happen to have any doubts, perform an allergy test on a small patch of skin, i.e.your hand.
Nanobrow Lamination Kit will shape your eyebrows so they enhance your facial features and are naturally shiny. After the treatment, they will be styled in the desired direction and easy to manage. You can up the result with tinting, henna or tweezing.
Where can you buy Nanobrow Lamination Kit?
This brow lift set can be ordered at www.nanobrow.us, in online drugstores, beauty salons, in the marketplace and in regular perfumeries.
At-home brow lamination with Nanobrow Lamination Kit will transform your look completely. Choose beautiful eyebrows!