TOP 5 Argan Oils: Check the Best Natural Beauty Products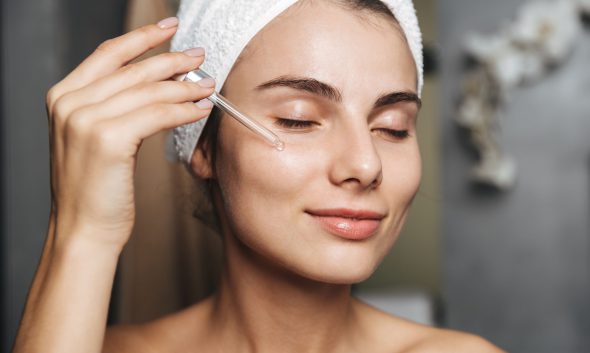 Argan oil is an unusual beauty product. It can be used for treating dry and aging skin, first face wrinkles, loss of plumpness, thinning hair, coarse patches on the body, damaged strands… the list may be longer because argan oil is perfect! Argan trees grow nowhere else but in Morocco. This endemic species grows only in this part of the world – even this feature alone makes it exceptional. The oil owes its properties to the region it comes from, and the content of micro-elements, vitamins, and fatty acids. It must meet some criteria to work best, though. What are they? Which argan oil to choose to enhance beauty?
Argan oil – which one is the best?
While shopping for natural beauty products we check their quality first. We should never settle for harmful ingredients or – in this case – argan oil blended with cheaper oils. Also, real argan oil cannot undergo the refining process because the process takes away all of the nutrients that make this oil valuable! In this version it becomes completely useless. In the perfect scenario, your argan oil should come with a certificate guaranteeing its top quality, e.g. Ecocert. Also, the best argan oils come with the highest opinions so always run through reviews before purchase.
How to pick the best argan oil?
To get the most valuable argan oil, make sure it meets certain criteria. Good argan oil should be:
EXCLUSIVELY FROM MOROCCO
UNREFINED
COLD-PRESSED
CERTIFIED ORGANIC
HIGHEST-RANKED
FREE FROM ADDITIVES
Here's the good news! You don't need to devote the time to lengthy searching and comparing hundreds of oils. We've done it for you. Our ranking lists five top-rated, best-selling argan oils. Apart from the user reviews, we paid attention to other crucial factors: quality, ingredients, certificates, pureness and origin of the oil. Choose the best argan oil to make the most of its beauty benefits!
How to use argan oil?
The beauty uses of argan oil are practically endless. You can use it to enhance the body, face, hair, nails, lashes and brows, plus it is a brilliant addition to homemade cosmetics. Plenty of girls mix it with foundation to get the flawless look and nourish the complexion at the same time. See the most popular uses for argan oil!
ARGAN OIL FOR USE ON BODY SKIN
Are you bothered by cellulite? Argan oil is here! Are you struggling to reduce stretch marks? Argan oil is going to improve the skin because it acts as a repairing and plumping lotion. It adds elasticity fast and you can add it to your bath water and rub into the skin on the body.
ARGAN OIL FOR USE ON FACE SKIN
Argan oil is a natural, highly-concentrated face serum. Use it before your night cream or – if your skin is dry – use it instead of a make-up primer. It fulfils this role perfectly as it has an antiaging affect and keeps the eye skin young-looking.
ARGAN OIL FOR USE ON HAIR
Argan oil is an excellent hair oil treatment regardless of hair type. It revitalizes weak hair, restores shine, stops hair loss and stimulates faster growth. Argan oil conditions color-treated hair, strengthens the ends and keeps them from splitting.
ARGAN OIL FOR USE ON HANDS AND FEET
Have you finished your foot cream? Once you apply argan oil on the feet, you'll never get a readymade foot lotion ever again. The oil greatly softens the skin on the heels, plus nourishes it as well as the hands. Argan oil protects against the cold weather and other harsh weather conditions, preventing irritations and chapping.
ARGAN OIL FOR USE ON NAILS
Argan oil is a superb nail conditioner, nourishes and strengthens the nails fast, stopping breakage.
TOP 5 Argan Oils: Ranking of Best Picks
Nanoil Argan Oil [50 ml]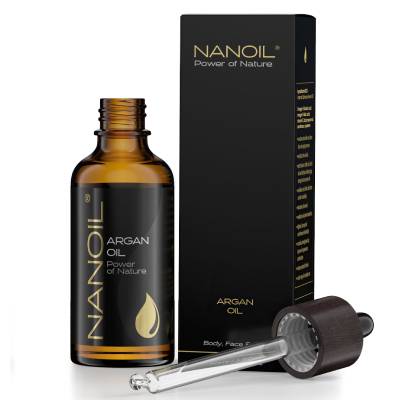 The first place is taken by the unquestioned winner, the best argan oil by Nanoil. Many of you might have heard of it because its excellent effect is already raved about and confirmed by millions of happy users. This top-quality oil is also recommended by salons.
Nanoil Argan Oil is cold-pressed, unrefined, organic, and comes in a beautiful bottle. It'll look lovely in your bathroom or on the dressing table, making your daily beauty routine nicer. Nanoil gives 100% pure argan oil, that is Argania Spinosa Kernel Oil certified by Ecocert.
Naturally, this is a vegan-friendly product for people who have sensitive, allergy-prone skin. The oil is perfectly absorbed, non-comedogenic, not clogging the skin pores or leaving a greasy feel on the skin. That is why it works well under make-up and as a day or night face serum. Nanoil Argan Oil is also a great hair conditioner for any hair type: it quickly improves the condition even if your hair is extremely damaged – it makes it shiny, healthy, and beautiful again. This is very comfortable that you can use Nanoil without any limitations, every day, on every part of your body, hair and even nails. It is also a superb component in homemade products or base for mixing cosmetic clays.
The reviewers see eye to eye: this is the best argan oil for hair, skin, body and nails. Get to know it better at www.nanoil.us and get your argan oil delivered to your doorstep.
Timeless Argan Oil [60 ml]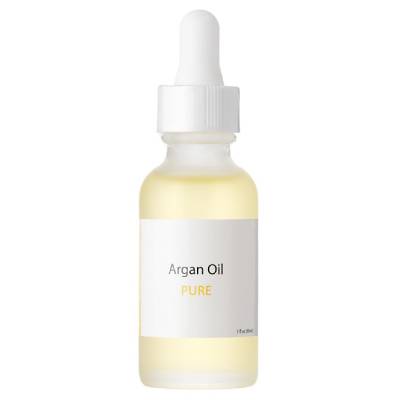 Argan oil by Timeless is a good support for the face skin. A big-sized, white glass bottle houses cold-pressed argan oil rich in fatty acids, a lot of vitamin E, rejuvenating flavonoids and plant sterols which improve the condition of skin. Just remember to keep it in a dark place far away from the light; otherwise it will go rancid and lose all of its properties. Use it on the face skin as natural face serum, as a hair oil, for massage or to nourish the hands, feet and nails. Regular application of argan oil has antiaging effects. All that is possible thanks to carotenoids and flavonoids. The Timeless Argan Oil may delay the aging too; you just need to use it systematically, that is every day.
Satin Naturel Argan Oil [100 ml]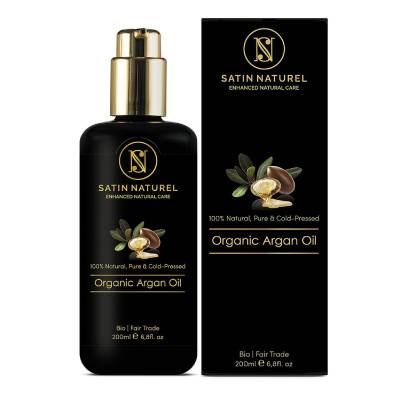 Argan oil from a German brand, Sarin Naturel, gets high opinions. The liquid gold of Morocco is packed in a nice and practical bottle: it's black and made from glass, and has a pump and a separate spray-on applicator to use on the hair or skin. Satin Naturel Argan Oil is pure, cold-pressed and unrefined. It can be rubbed into the skin as a face serum, mixed with a face cream or foundation, or sprayed on the face and massaged in for full absorption. Satin Naturel is also a good hair oil mask and enhancement for dry body skin. Unfortunately it's one of the most expensive argan oils on the cosmetics market.
Zone Milk Shake Argan Oil [50 ml]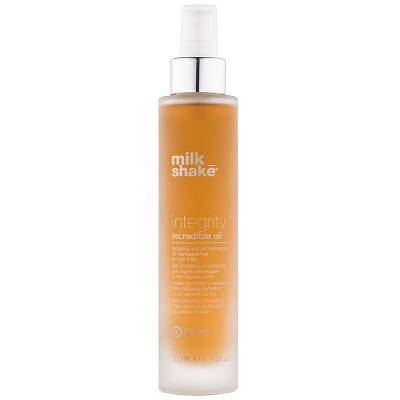 Natural, cold-pressed, vegan oil extracted from argan nuts – it works well for any type of skin and hair, improving the complexion and strengthening the hair, giving lovely shine.
A high concentration of EFAs (essential fatty acids) makes argan oil a strongly moisturizing and repairing cosmetic. It's perfect to use on the skin and hair, but also brittle nails or dry body patches. Use it in form of prevention against aging or before going to the cold, wind or strong sunlight. Argan oil protects against cold weather and the harmfulness of the UV.
Josie Maran Argan [50 ml]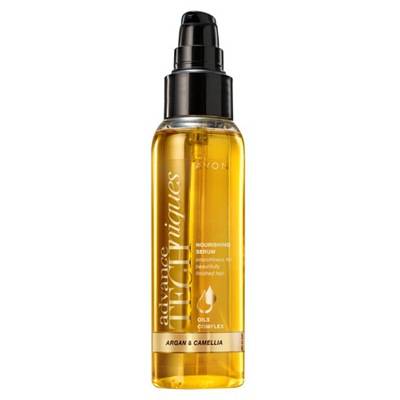 Josie Maran is a brand famous for the holistic approach to self-care.
Their version of argan oil is a multitasking natural oil from Morocco. It nourishes, conditions and revitalizes the complexion, fighting minor blemishes and first wrinkles.
It protects against damage, intensively moisturizes and leaves the skin fresh and radiant. Regular application of argan oil minimizes face lines. As other oils in this roundup, this one also works well for chapped, dry skin. This product is vegan-friendly, free from parabens, sulfates, phthalates, synthetic aromas, additives like other oils, mineral oil or PEGs. It is suitable even for sensitive skin and damaged, unruly hair.