SENSATIONAL! NANOBROW Microblading Pen: microblading effect in brow makeup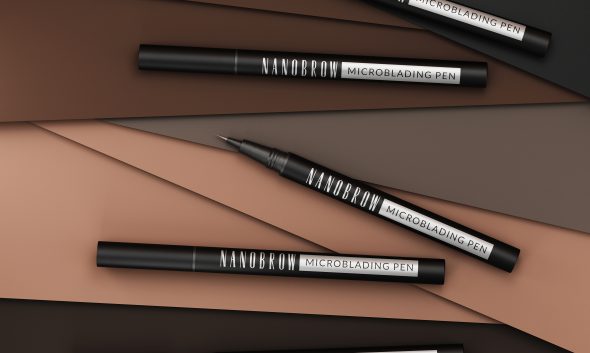 SENSATIONAL! NANOBROW Microblading Pen: microblading effect in brow makeup
If your eyebrows are sparse, patches between the hairs are clear to see and you've been considering permanent makeup for some time now (even though you're afraid of pain and of an effect that will be visible for a couple of years) – NANOBROW has a solution for all your struggles! Learn about Microblading Pen: a waterproof and washable pen for brow makeup that delivers microblading effects!
Microblading Pen – is it worth it?
Nanobrow Microblading Pen has made thousands of makeup fans fall in love with it. It's incredibly easy to use and precise, delivering unmatched results that no other pomade or powder can provide! Microblading Pen by Nanobrow is an innovative cosmetic that offers microbladed eyebrows effect without the pain of being tattooed! You will love it if you're looking for a precise cosmetic that will fill in your eyebrows with makeup. This brow pen will add expression to your face and camouflage any gaps or patches you might have.
You will surely be amazed by its remarkably thin tip that draws tiny lines on the skin. Try it out and see how easy realistic brow makeup can be done! Another benefit is that Microblading Pen dries quickly and is very long-lasting. The microblading procedure contained in a pen!
Nanobrow Microblading Pen
Product available in colors:
NANOBROW Microblading Pen – benefits
Handy! No need to sharpen it.
Precise! It will draw tiny hairs.
Multi-purpose! You can fill entire brows with it.
Long-wear! It's waterproof and doesn't come off on its own.
Natural effect! The pen merges with the skin and can't be distinguished from real brow hairs.
It colours as you want! The level of coverage can be regulated.
Unique! No other product delivers a microbladed eyebrows effect.
How to use NANOBROW Microblading Pen in brow makeup? Step-by-step guide
STEP 1
Take the brow pen and shake it slightly so the ink reaches the tip of the pen. Contour the brows, accentuate the lower edge and start filling from the highest point of the arch.
STEP 2
Colour the brow tail, keeping in mind it should be more defined than the rest of the eyebrows. You can use a darker shade of pen to do it.
STEP 3
Fill in the middle part – draw microscopic short lines. Touch the skin very subtly, so the strokes aren't too thick. They will mimic real brow hairs!
STEP 4
For a complete effect set the look with a transparent styling gel.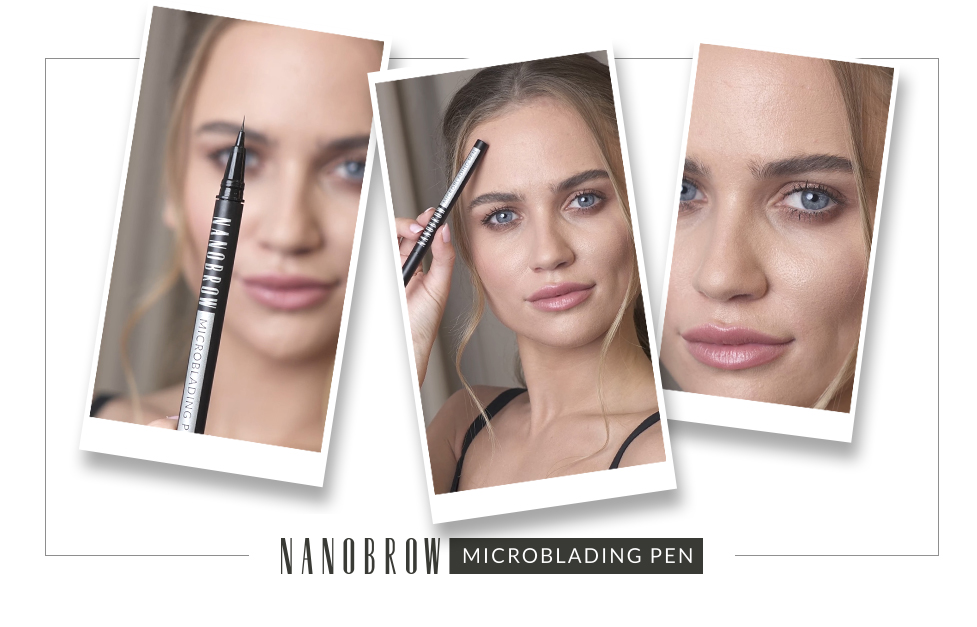 Where can you get NANOBROW Microblading Pen?
Want to try out the fantastic NANOBROW brow pen? It's very simple! Go to www.nanobrow.us and add it to your cart! You can find many more wonderful cosmetics other than Microblading Pen! If you're looking for a good-quality pencil, pomade or eyebrow serum – the NANOBROW products come to the rescue! It's a perfect recipe for fantastic makeup, but also makeup removal and brow care! More info at www.nanobrow.us.