Damaged Hair? Check These Keratin Hair Masks!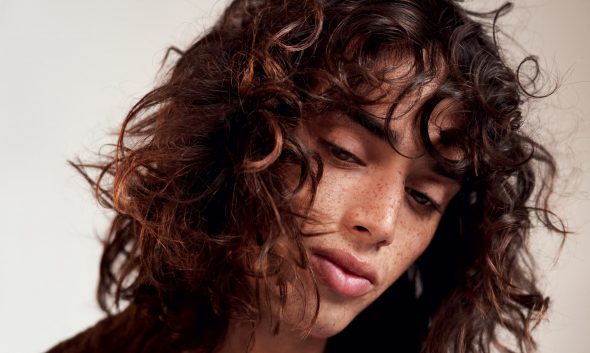 Nobody wants to have damaged hair but sometimes we simply can't do anything about it. Although there are a few dozen reasons that cause damage in hair, luckily there is one effective way to fix it – keratin hair mask.
The most common reason why hair loses its good looks is connected with application of wrong cosmetics, which is often combined with the abuse and incorrect use of heat styling tools. You expose the strands to color treatments, use a flat iron on a daily basis and tie the hair tightly, making it lose its shine day by day. Most often than not you do this unconsciously. Obviously, there are also other causes of hair damage: chronic stress, hormonal fluctuations, some medications, lack of sun protection and even mechanical damage (e.g. from the friction of a hat on the hair surface).
Fortunately, all hair types have one thing in common – even though there are some unwelcome changes made to the hair structure, they are reversible, provided that you use products dedicated for damaged hair.
Damaged hair care
Few wonder what hair is made of. It's definitely easier to define the length, color and type (e.g. curly) than name the building blocks of hair, which is a pity because if most of us knew that hair is made of keratin cuticles, it might be easier for us to take good care of the strands and prevent their damage. Actually, these are the very keratin cuticles that the term hair porosity comes from. How so? In short, the more risen and wider open the cuticles are, the more damaged the hair is. For example, damaged hair is highly porous – it's as simple as that.
And this is a critically important piece of information!
It appears that damaged hair is hair that suffers serious keratin shortages – the cuticles on the damaged hair shaft are widely open, thus the hair is brittle, breakable and splitting. Such hair lacks keratin!
Luckily, you can fix it by turning to the right keratin-dense products developed for damaged hair. But which cosmetics specifically should you use? Best results are created by the keratin hair mask, which is a product that supplies the strands with everything they need (i.e. proteins) and transports these essential nutrients where they are needed most. How so? Because such products penetrate hair deeply to reverse damage in all hair layers.
Choosing keratin hair mask
Does every keratin hair mask work exactly the same?
No, they don't, unfortunately. The effects you achieve depend on the quality of the product you use. The sad truth is that there are many cosmetics where keratin is treated like an additive, not like the key ingredient. As it's easy to guess, such product won't give you strong effects. That being said, it's suggested reaching for a hair product on which label the keratin is enumerated on the top of the ingredient list. This gives you the guarantee that the amount of keratin is big enough to reverse damage in the hair.
It's also worth realizing that choosing hair products enriched with hydrolyzed keratin gives quicker and lasting effects. The molecules of protein served in this form are smaller so they penetrate hair deeper, thus such cosmetics are able to work better.
Is there anything else you should be aware of?
If you want to repair your hair effectively, make sure that the keratin hair mask you choose offers you a simple and short list of ingredients. This equals less artificial fillers, dyes, aromas and alcohols, which is beneficial for the strands. After all, your task is to make the hair stronger, not to ruin it even more.
THE BEST KERATIN HAIR MASKS
Looking for a dead cert? For cosmetics that you can safely apply on your hair without bothering about the ingredients and whether the product contains enough keratin to get you stunning and strong hair?
Below you will find best keratin hair masks – the products that are top-rated by the users, just like you, and recommended by hairdressers and hair stylists. Their most distinctive features are: perfect formula, keratin-based composition and high effectiveness. We believe that each of the keratin hair masks we're about to present will satisfy your needs.
See the top hair products and choose your next favorite!
1. Nanoil, Keratin Hair Mask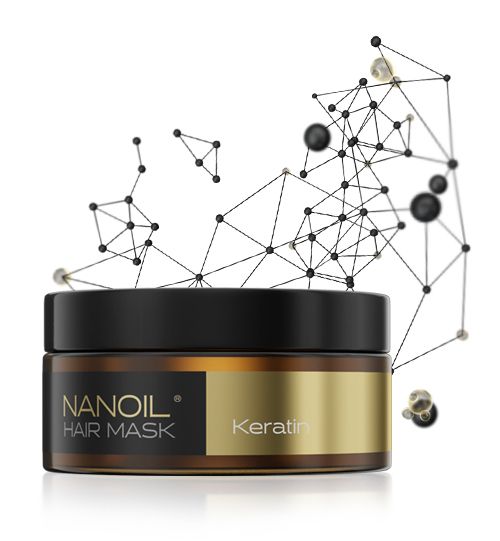 Size: 10.1 fl. oz / 300 ml
This product offers the highest concentration of keratin, which is definitely a good news for those who are looking for some deep treatment. Nanoil keratin hair mask is a lightweight product designed for damaged, dry and brittle strands. Hands down, this is a cosmetic perfect for the demanding because the producer paired deeply repairing hydrolyzed keratin with panthenol, which is a pro vitamin of proven moisturizing, conditioning and beautifying effects. This means that keratin hair mask from Nanoil is a multi-tasker that gives the looked-for results already at the first use, making hair smooth and easy to detangle. When applied on a regular basis after every shampooing, it repairs the strands, strengthens them and protects against damage. It's definitely a must-have cosmetic, especially that it lasts long, is easy-accessible and its ingredients are well-selected. Even the price of Nanoil Keratin Hair Mask is its asset.
For more information visit www.nanoil.us
2. Kerastase, Discipline Maskeratine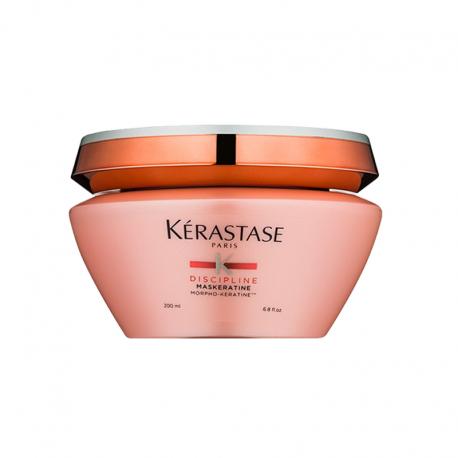 Size: 6.76 fl.oz / 200 ml
Smaller size and significantly higher price – these are two things that characterize another offering, that is Kerastase and its hair-taming mask. Still, it's quite an interesting product. It contains an innovative Morpho-Keratine Complex without which it wouldn't be able to repair and strengthen the hair. Apart from keratin, this cosmetic is also formulated with amino acids, proteins, ceramides and polymers. Although the composition isn't all-natural, we can't say that this product doesn't do what it's expected to do. To see the effects, apply the mask to freshly washed hair and let it sit for 5 minutes. Since this isn't a leave-in product, you have to rinse it out.
3. Wella Sp Luxe Oil, Keratin Protect Mask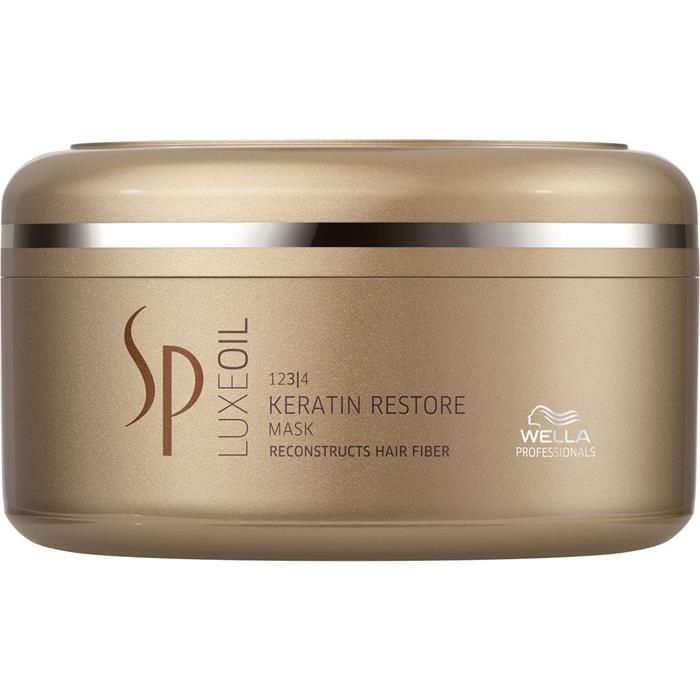 Size: 13.5 fl. oz / 400 ml
Keratin hair mask can also be found in a professional hair care series by Wella. This is one of its SP Luxe Oil line known for offering products enriched with the valuable properties of plant oils. In this hair mask in particular the very oils are combined with liquid keratin – the protein that repairs hair, makes it stronger and damage-resistant. Apply a small portion of this product to the strands and let it do its thing for 10 minutes. Rinse it out to see after a few uses that hair becomes softer, bouncy and smoother. The pace at which you will see the effects depends on how frazzled your hair is at the beginning of the treatment. One of the biggest drawbacks is the high price but when you compare it to the big size it offers, this investment may pay off.
4. Kallos Cosmetics, Keratin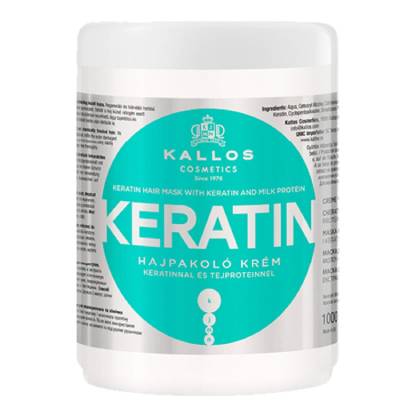 Size: 9.29 fl. oz / 275 ml
Kallos hair masks are probably one of the best-known hair products. Among a dozen of various hair masks offered by Kallos, there is this one infused with keratin that is designed to repair damaged hair. Kallos Keratin is a one of the do-it-all cosmetics expected to repair, nourish and replenish hair with moisture. It smells beautiful, is lightweight and leaves hair soft and shiny. This effect is owed to a huge portion of silicones that here, in this mask, play the role of conditioning agents. Apart from them, Kallos hair mask is also formulated with milk proteins that together with keratin are responsible for visibly making hair stronger.
5. Montibello Treat Naturtech, Keratin Force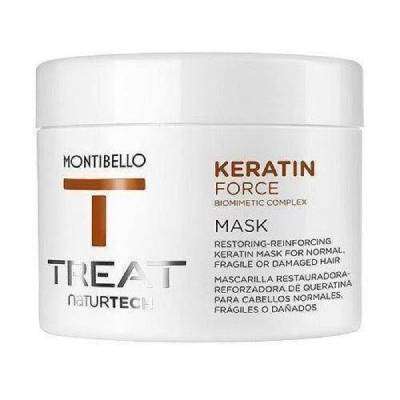 Size: 6.76 fl.oz / 200 ml
A really long list of ingredients and small size, but on the other hand a low price and interesting effects – this is how Montibello Keratin Force hair mask can be described. Its key ingredient is keratin that fills in the gaps in the hair shaft to make it stronger. In fact, this product effectiveness is also owed to other ingredients, called Biomimetic Complex, that leave hair damage-resistant. The presence of PEG-s and PPG-s is a downside, however, if your hair is already strongly damaged and weak, you may give this product a try. You can be sure that Montibello keratin hair mask will leave your hair beautifully-smelling because it contains fragrances that many users associate with exotic flowers. This wonderful smell stays on the hair for long.