Looking for the best brow mascara? Follow our choices!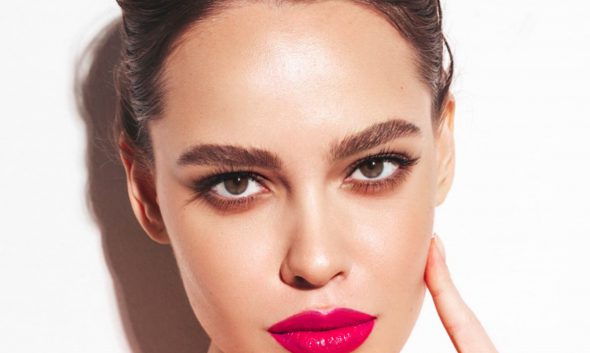 Looking for the best brow mascara? Follow our choices!
Many brow mascaras trends come and go. So far, we've dealt with bushy brows or arches combed in an unusual way as well as perfect symmetry, popularized by the Kardashian sisters. One thing, however, remains unchanged: well-sculpted and natural-looking brows. Here brow mascara comes into play: a product resembling regular mascara but equipped with a smaller and more precise spoolie.
Choose your favourite brow mascara!
A mascara for eyebrows is essential if you want them to look perfectly styled, fuller, and more beautiful. How to choose the best one? We did it for you – meet the most common choices of the beauty market, tested by our cosmetic experts. They spent a few weeks, using various brow mascaras, rating their performance, hold and effects. It's your turn – check our ranking and choose your favourite brow mascara.
Advantages of a good brow mascara
Mascara for eyebrows is used for brow care, adding colour, texture and taming unruly hairs. Oftentimes, eyebrows grow in different directions, so good brow mascara should help discipline them and keep them in check. Brow mascaras are available in various colours to match the real colour of your eyebrows better and to cover grey hairs. It's best to go for those formulas that thicken and care for the brows at the same time, as every woman dreams of eyebrows just like Brooke Shields'!
RANKING: choosing the best brow mascara
NUMBER 1. NANOBROW SHAPE MASCARA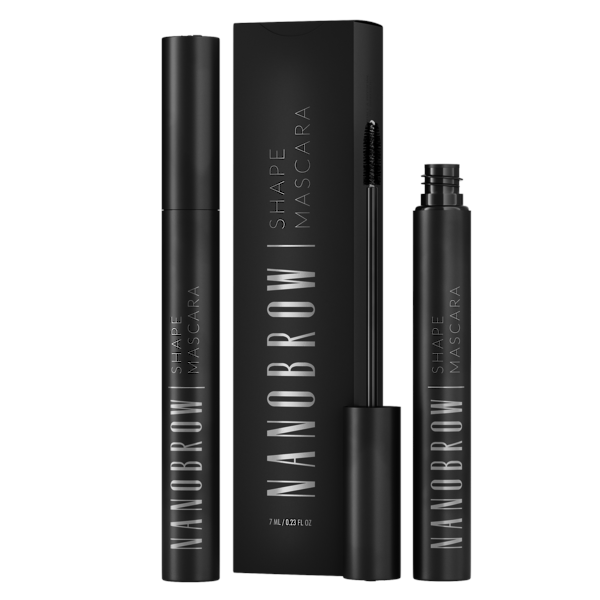 This brow mascara has mesmerized the world! Nanobrow Shape Mascara is perfect for styling, sculpting and adding colour as well as volume. If you dream of fuller, expressive eyebrows with a natural colour, that look great in every lighting – then you've found it! The Nanobrow mascara works in the case of bushy as well as skinny and sparse eyebrows. Its formula with silica enhances their look and just one layer of the mascara adds definition and creates an effect of visually thicker, well-sculpted eyebrows. Natural shades accentuate the colour of your hairs incredibly well and its long-wear performance will positively surprise you.
APPLICATOR – the one Nanobrow Shape Mascara offers has charmed us the most. It's excellently refined and precise. The spoolie has a great distribution of bristles. What's more, it's nylon so it coats the brows with a layer of mascara in a way that builds their volume. Makeup done with the spoolie is always quick, clump-free and non-sticky leaving hairs tamed and disciplined.
OUR REVIEW – it's the only brow mascara that passed all of our tests flawlessly: long-wear qualities, availability, shades, formula, ingredients list, makeup effects. We wholeheartedly recommend it!
NUMBER 2. LANCOME SOURCILS STYLER BROW MASCARA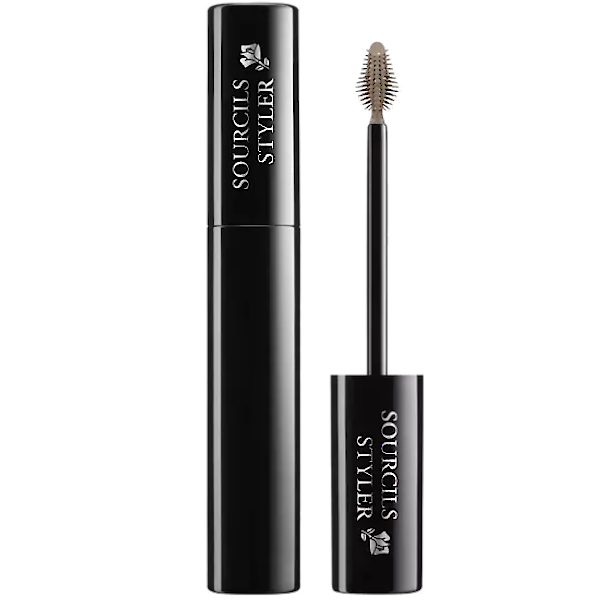 Quite an expensive product. Can a large size (6.5ml) recompensate for the price? You will surely not complain about its effects as they're satisfying. Lancome Sourcils Styler is a decent product that provides your eyebrows with volume and long-wear performance in makeup for several hours to come!
APPLICATOR – this diamond-shaped brush has stolen our hearts. It turns out that this kind of design works well in makeup! Grabs the hairs easily and colours even very thin and tiny hairs.
OUR REVIEW – it turns out that the innovative design works well – Lisa Eldridge, professional MUA and co-creator of the mascara took her chances with the unusual shape of the mascara and it was a great decision. The mascara will exceed the expectations of even very demanding users, as it passed most of the tests.
NUMBER 3. DIOR DIORSHOW ON SET BROW MASCARA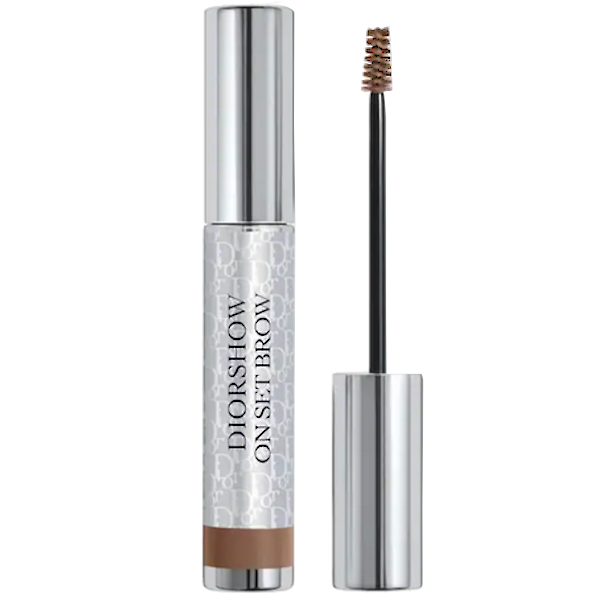 The Dior mascara offers a classic brush and three shades of a gel formula to choose from, including a transparent one, suited for every eyebrow colour. The clear variant will be a lifesaver for those with very dark hairs as there is no dark shade available which surprised us a little. The mascara enhances volume, makes eyebrows look great and the formula contains many natural components. This mascara is a way to create pretty, expressive makeup.
APPLICATOR – classic, cone-shaped spoolie has widely-distributed bristles. It's designed in a way that suits most eyebrows. It might make the skin dirty, however, if the eyebrows are skinny and sparse.
OUR REVIEW – Dior is famous for its fantastic products, so besides the not-so-great spoolie brush, the mascara works well in makeup. It styles thick and quite uncooperative eyebrow arches. Its good composition earned it a high place in our ranking.
NUMBER 4. KIKO MILANO EYEBROW FIBERS COLOURED MASCARA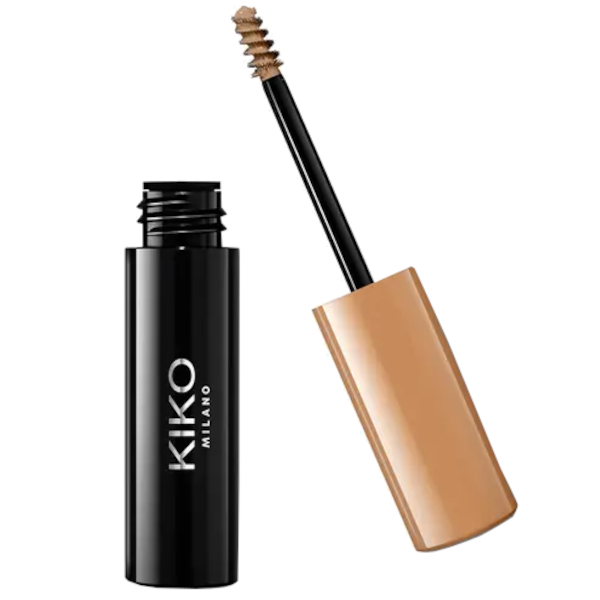 The Kiko Milano mascara is a product with an unusual, a bit gel-like consistency which leads to a less-pigmented formula when compared to other products we mentioned. It styles the hairs rather well and cares for their condition as it contains beautifying and protecting panthenol. The Kiki Milano brow mascara has special fibres that grab onto the hairs, building their volume so the hairs look visually fuller and thicker.
APPLICATOR – wider nylon brush with an uncommon shape suited rather for… sophisticated users or those with thicker brows.
OUR REVIEW – this brow mascara is interesting. It colours the brows, ensures a natural look and lasts all day long. The price is not really low, but the size is large (8ml) and the product – quite efficient.
NUMBER 5. LORD & BERRY MUST HAVE TINTED BROW MASCARA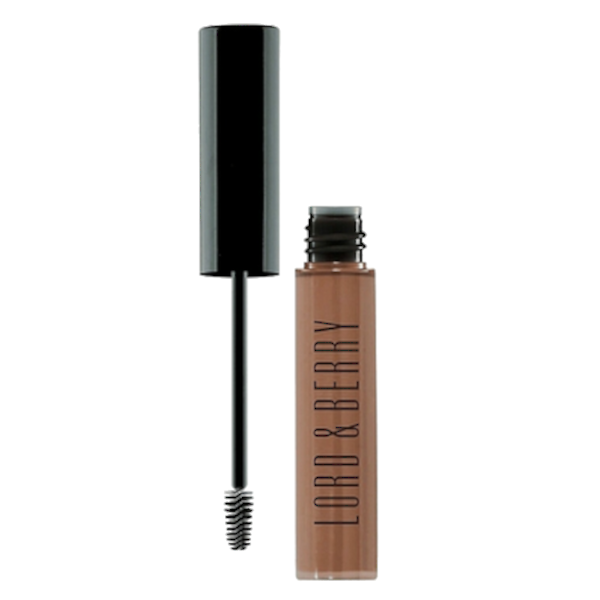 The Must Have Tinted Brow Mascara mascara by Lord & Berry has surprised us. This British brand is, perhaps, not as famous as the other ones, but it's worth checking out, especially if your eyebrows are dense and full, but thin at the same time. The mascara boosts volume as it contains nylon fibres and a special ingredient described by the brand as Hydroviton® PLUS, responsible for moisturizing brow hairs.
APPLICATOR – the Lord & Berry brow mascara has a specially-designed applicator in the form of a spoolie: it's nylon and the bristles are spirally embedded. The brush is rather big so you'll need some practice to use it properly.
OUR REVIEW – the mascara is worth paying attention to and it will definitely appeal to many makeup fans. Its disadvantage is the high price and small size. The mascara's special formula dries quickly and ensures natural and expressive brow makeup at the same time.