Nanoil Argan Oil – the highest quality argan oil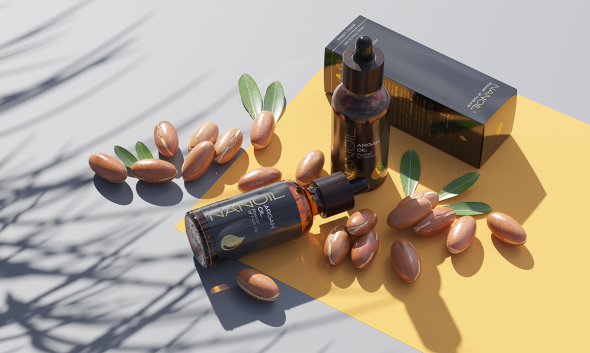 Nanoil Argan Oil is a pure unrefined and cold-pressed argan oil, certified by Ecocert. It's a product of the highest quality perfect for hair, skin, and nail care. Its beneficial effects are confirmed by millions of consumers from around the world. So what makes it the best?
---
Nanoil Argan Oil is a precious source of substances that bring excellent effects on skin care. Each drop contains the essence of what is best in Moroccan Argan trees. It contains:
oleic acid,
phytosterols and flavonoids,
vitamins A and E,
carotenes,
polyphenols,
butyrospermol,
omega 3 and omega 6 acids.
The product owes its caring power to these tested ingredients. They can delay the skin ageing process, making it supple and firm. The product is a strong antioxidant, so it effectively neutralises free radicals. It provides natural protection against UV rays, so it's the best oil to use before and after sunbathing. Argan oil absorbs quickly and penetrates the deepest layers of the skin and hair, deeply restoring them. The omega acids it contains are beneficial both for our health and skin care.
Nanoil Argan Oil – irreplaceable in skin care
Its carefully selected ingredients provide the best results. The oil has a 50 ml capacity and light formula that doesn't leave a greasy film on the skin. It's suitable for everyone so you can share it with loved ones. It works as a natural face serum, firming massage oil, serum for brow and lash growth, makeup remover, and face cleanser. Use it before and after sunbathing to protect your skin from the sun, add it to face masks and homemade cosmetics, apply it to nails, or use it to protect your ends from damage and splitting.
Wyświetl ten post na Instagramie

The product provides quick results, so after just a few weeks of use:
your hair will become resilient and full of natural shine,
your follicles will be strengthened, your hair will stop falling out and start growing like crazy,
you will get rid of cellulite and stretch marks, and your skin will become beautiful and youthful,
your skin will be free of imperfections, blemishes, or blackheads,
your skin tone will even out and your skin will be nourished and moisturized,
your eyelashes, eyebrows, and nails will be strong, thick, and regenerated.
The oil is extremely popular among both customers and professionals. It is recommended by hairdressers and beauticians. The quality certificate and their reviews confirm its highest quality, extraordinary efficiency, and light texture. It's affordable, especially knowing that the product can replace many cosmetics at once.
The power of Nanoil Argan Oil can let you finally get rid of wrinkles and fine lines, and delay the appearance of new ones. You can forget about cellulite and stretch marks, your skin will quickly become firm, smooth, and pleasant. It can prevent your hair from frizz and static and protect your ends from splitting and breaking. It works as a perfect face/eye serum, makeup remover, and conditioner for lashes, brows, and nails.
The multitude of uses of Nanoil Argan Oil will win your heart and guarantee it will stay with you for a long time. It provides unique and long-lasting effects no matter which application you try.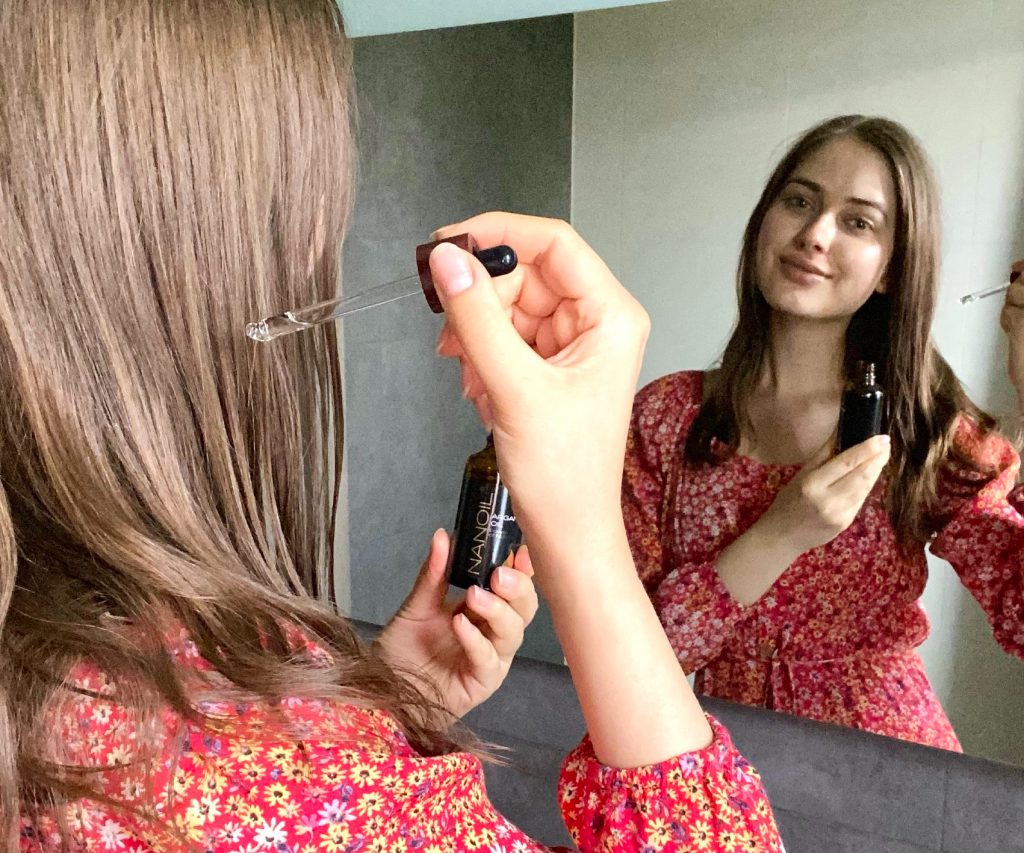 Where to buy argan oil?
You can find it in every online drugstore, or on the official website www.nanoil.us, where you can discover the best, natural skin care products. Argan oil is a recipe for a perfect, flawless body, hair, and nails. Order yours today!
---