Hair oil Dabur Amla. Ayurveda hair recipe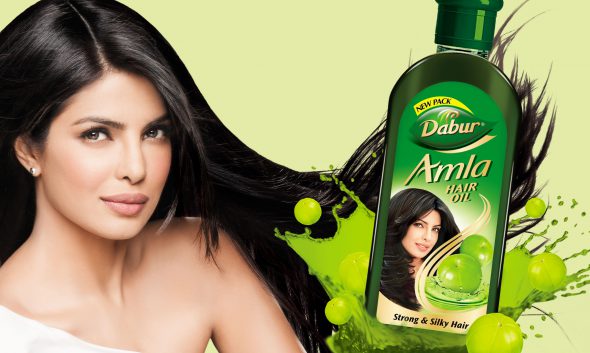 It could smell better, but is one of the most effective oils for hair care. What are we talking about? Amla, of course, in other words Indian gooseberry. Amla oil from Dabur is a formula enriched with additional oils, which combined together are perfect for hair care.
You say Amla. You think…
What is the first thing that comes to your mind when you hear about Dabur Amla? It must be amazingly good product if so many women recommend its use. Dabur Amla is in fact great cosmetic for hair related problems. It combines principals of Ayurveda, well known vegetable substances from the Middle East and complex properties.
Composition of Dabur Amla Oil
Amla Hair Oil is based on extract from Indian gooseberry, i.e. amla. Amla oil is a base which was enriched with additional substances. This cosmetic contains also such oils as: rapeseed oil, palm oil, sweet almond oil and rosemary oil. All of them fulfil certain task and are responsible for properties of the product. Unfortunately, Dabur Amla has also very specific, intense and not very nice smell.
Formula of Dabur Amla Oil
What is characteristic about Dabur Amla oil beside its smell? First thing we can notice is colour of this cosmetic. Amla Hair Oil has liquid form with intense green colour. However, do not worry, that the colour or smell will remain on your hair. Dabur Amla smells and looks in a very characteristic way, but hair after use of it are in much better condition. It is worth to mention that this product is efficient due to fact that you do not have to apply large amount of it.
Properties of Dabur Amla Oil
The best thing Dabur Amla oil has to offer are obviously its properties. It is dedicated for all hair types, but is mostly chosen by women who want to get rid of the problem, e.g. excess hair loss, weak hair, dandruff or brittleness. After use of Amla oil, hair become soft, glossy, bouncy and very strong. There is also significantly less falling out hair. They start to grow faster and are thicker. No wonder that most women chooses Amla Hair Oil, when they need effective product for hair growth.